Member Spotlight • 2019 Fire Police of the Year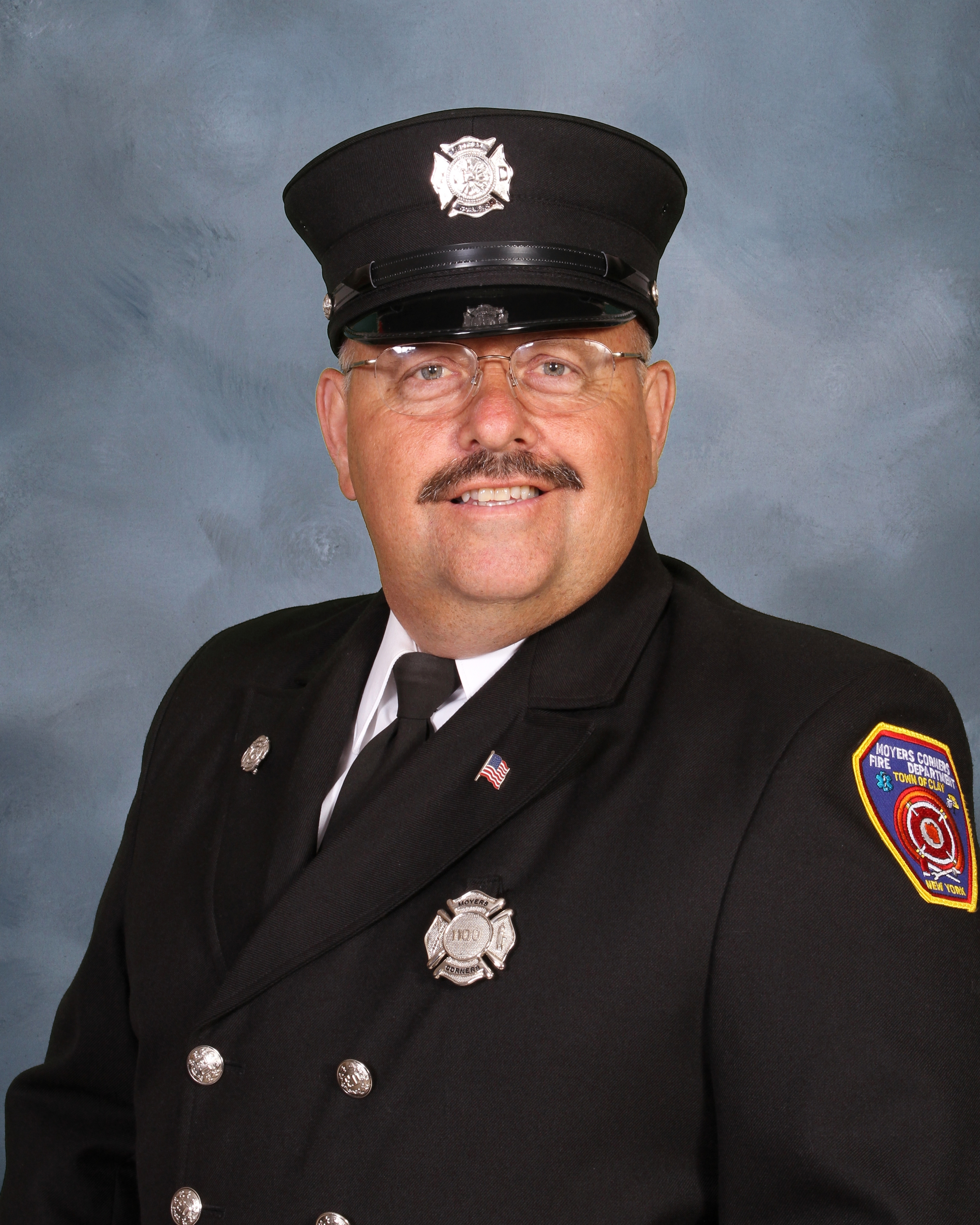 Friday, March 06, 2020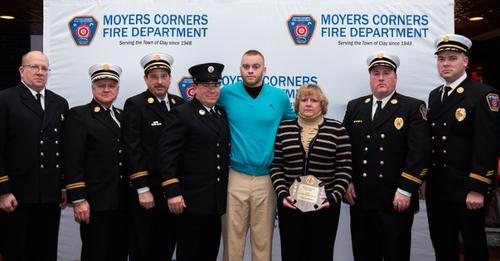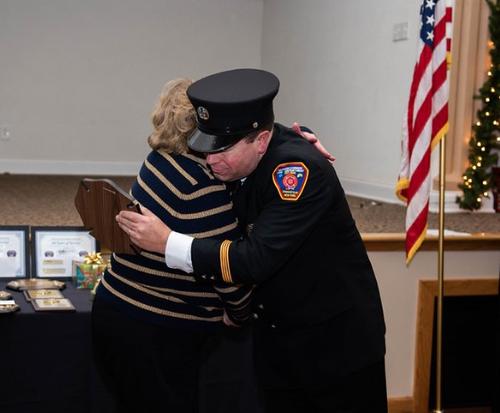 (Pictured: Wife, Pam Mauser, and son accepting the award on Stephen's behalf)
2019 Fire Police of the Year - Stephen Mauser
The 2019 Fire Police of the Year award recipient is Stephen Mauser. Steve joined the Moyers Corners Fire Department on November 21, 1974 when he was 18 years old. He was assigned to Station 1 as a firefighter when he first joined and went on to be actively involved with the Fire Police for over two decades. Stephen served as a Fire Police Lieutenant from January 1999 through December 2002, and again from January 2010 through December 2016. After stepping down as a FP Lieutenant, he stayed on as the Fire Police Quartermaster ensuring that necessary equipment and supplies for the Fire Police were ordered and issued.
Steve was well known and respected not only by members of MCFD, but also by other Fire Police members within Onondaga County. He would religiously cook for the Monday night Station 1 standbys and share the history and stories of the department with anyone who was willing to listen. Steve was always in good spirits, and his sense of humor was truly contagious.
Past FP Lt Stephen Mauser made a lasting impression on this departments Fire Police, the department itself, and members of the community. On September 5th, 2019 Steve passed away unexpectedly. Our department has suffered a tragic loss and we miss Steve every single day. We at MCFD consider ourselves privileged to have known and worked alongside him for so many years.
Rest Easy, Steve. We have the watch from here.
« Return to news listing