Vehicle Fire Great Northern Mall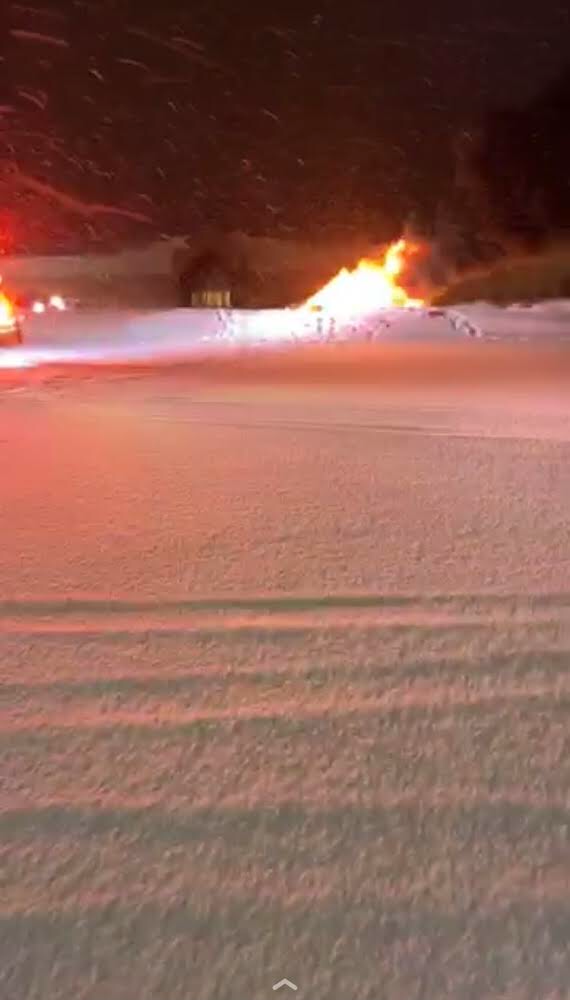 Saturday, February 29, 2020
02-29-2020 // Reported Vehicle Fire
At 23:37 hrs Saturday night members of Station 1 were dispatched to a possible vehicle fire at Great Northern Mall. Initial dispatch indicated the fire likely originated in the engine compartment, however the fire rapidly overcame the remainder of the vehicle. The occupants were safe and out of the vehicle before the fire spread to the passenger compartment.
Engine 11 [Lt. Josh Hildreth] arrived on scene reporting a full involved vehicle fire and stretched a hand line to the vehicle to begin extinguishing the fire.

To view the video clip visit our Facebook or Instagram page!
« Return to news listing