Rest In Peace Charter Member Ed Melvin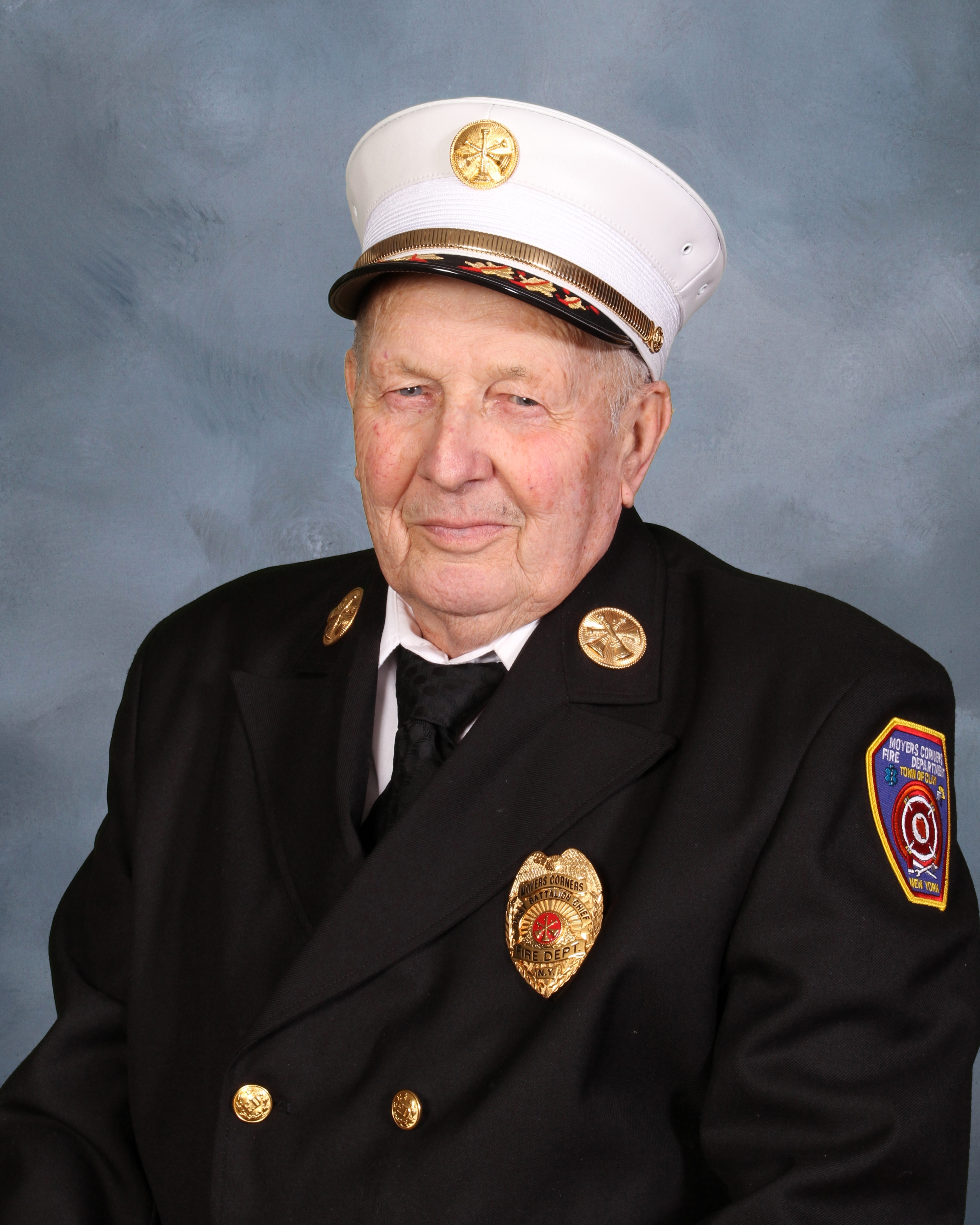 Wednesday, April 17, 2019
Farewell to Our Last Charter Member
The Moyers Corners Fire Department mourns the loss of Past Assistant Chief Edwin Melvin. He was also our last charter member. Chief Melvin was integral in the formation, growth and success of the department. Our thoughts and prayers are with his family, friends, and all those whose lives he touched. His contributions at the genesis of the MCFD were monumental, literally building the foundation.
On November 9th, 1947, Lyman Melvin's garage burned down on Oswego Road just north of Soule Road. H

elplessly watching his friend's garage burn and frustrated with the lack of fire protection in the area,

Ken Brand Sr. assumed the command and spearheaded the creation of the Moyers Corners Fire Department.

The first four men to join forces with Chief Brand were Ed Harke, Sr., Paul Marshall, Lyman Melvin and his son, Edwin Melvin.

These five would quickly recruit another

half-dozen eager firefighters, who all paid twenty dollar dues.

In May of 1948, construction began on the new firehouse.

Edwin Melvin was there every step of the way, leading by example and working through most evenings and weekends. So did many others. The firehouse was completed in November 1948.
Ten years later, the single-station department was still growing in membership. In a strange twist of fate, Lyman Melvin's garage once again caught fire, along with two new vehicles and his workshop. This garage was located further south on Oswego Road near Longbranch Road.
Frustration once again set in, and once again they did something about it. To secure fire protection coverage for this part of the Town of Clay and to successfully petition the town board, the members would need a second firehouse with an engine. Ed Melvin's farm, located on Oswego Road (before the creation of John Glen Blvd.) had a barn and he graciously offered it to the department. Ed and his father Lyman also contributed over a thousand dollars to convert it into a 'fire barn'.
On January 1st, 1960, Station 2 was officially put into service. Edwin Melvin was appointed Assistant Chief by Chief of Department Ken Brand, serving in that position for eleven years. Station 2 welcomed several members to the newly converted barn including Past Chief Ed Viel, Past Chief Bob French, the Guinta family, George 'Deacon' Fulton, and many of Ed Melvin's employees. Inside Chief Melvin's home was a dedicated phone which the community would call for fire emergencies. The Melvin family would activate the station's roof-top siren to notify their firefighters. This was all done before two-way radios and the fire control center.
Past Chief Melvin helped to build and expand the fire department, all with the interest of better fire protection and emergency medical services for everyone in the Town of Clay. Like his fellow founding members, his vision was to better serve his neighbors. Like any true dedicated volunteer, he made sacrifices. We are forever grateful to Edwin and all of charter members and charter auxiliary members. Thank you for everything you did for us Chief, you will be missed by many.
Written by Retired Life Member & Past Deputy Chief Steve Zaferakis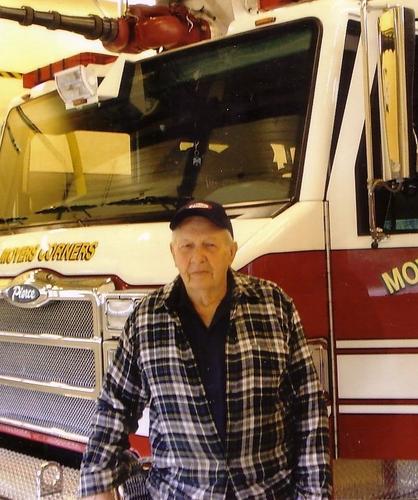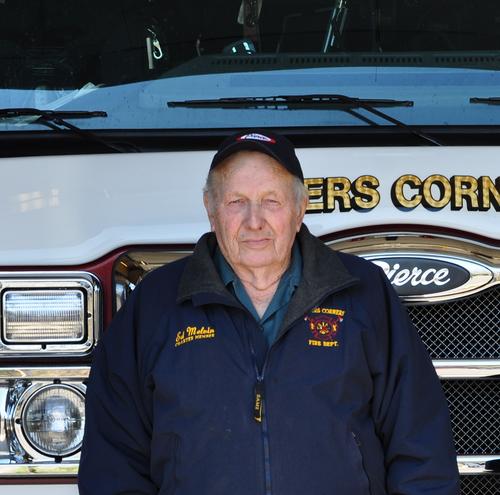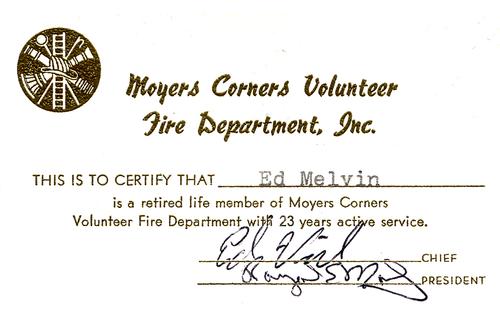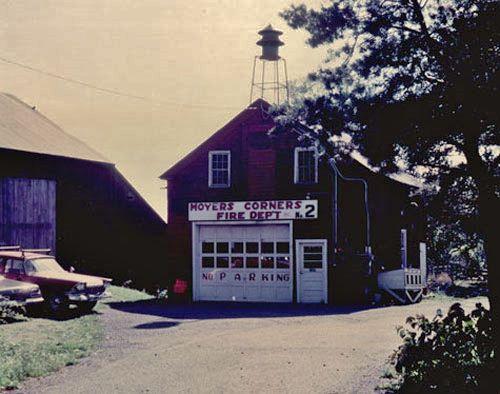 « Return to news listing