Robert Swahn Retires after 41 Years of Service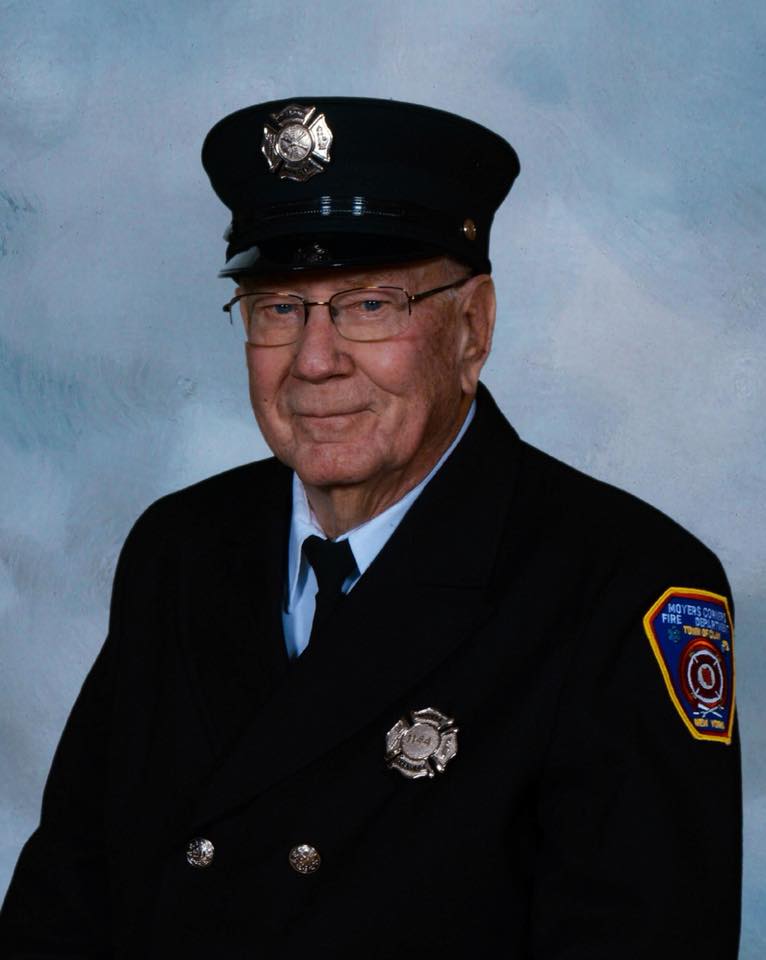 Thursday, February 15, 2018
Moyers Corners would like to congratulate Life Member K. Robert Swahn on his recent retirement. Bob joined MCFD on September 15th, 1977 as a member of the explorer post. In his 41 years with Moyers Corners he served as Department President and Treasurer, as well as a Line Officer and Captain of Fire Police. "Swahny" has always been one of our most active members, no matter what role he held at the time.
Prior to joining MCFD, Bob moved from NJ to NY in the 1930s where he graduated high school and attended Syracuse University until 1953. It was then that he joined the United States Navy serving his country until 1957 when he returned to Syracuse and finished his degree at SU. During this time, he also met the love of his life Sandra, who so graciously has given up time with her husband all of these years so he could serve his community right here in the Town of Clay.
To the man who has given so much to this Department & his Community, thank you does not even begin to describe how grateful we all are for your service. Best of luck in your golden years Swahny!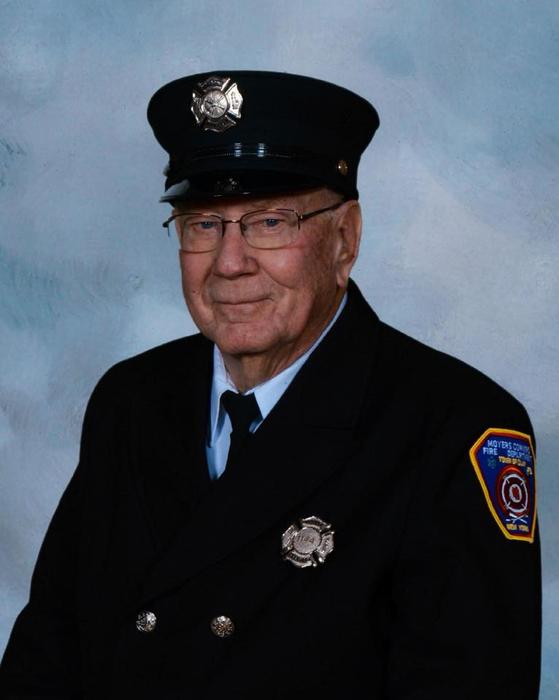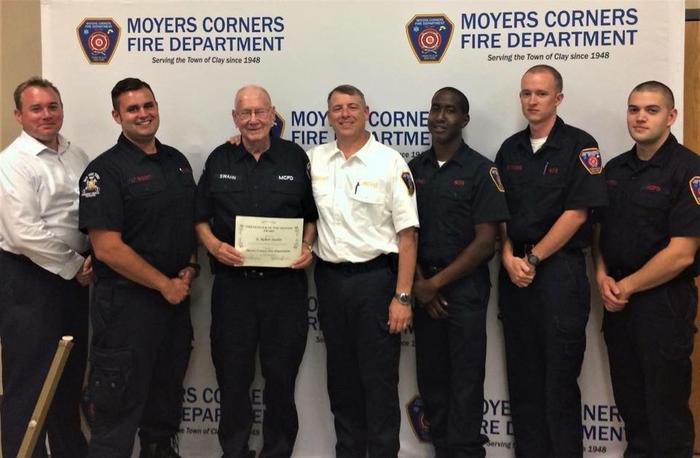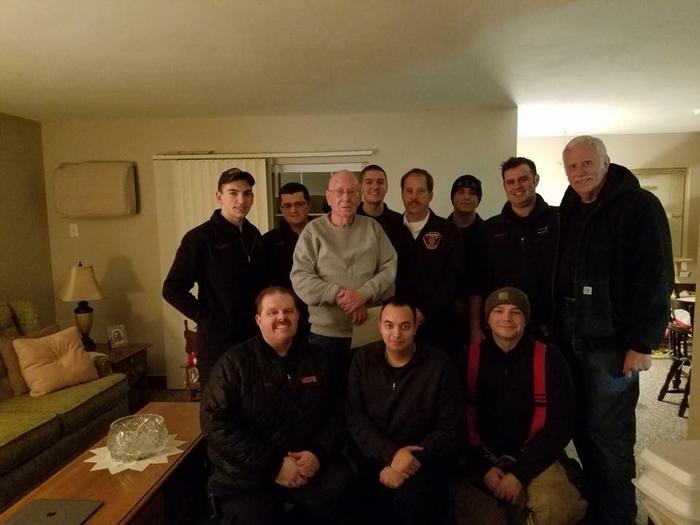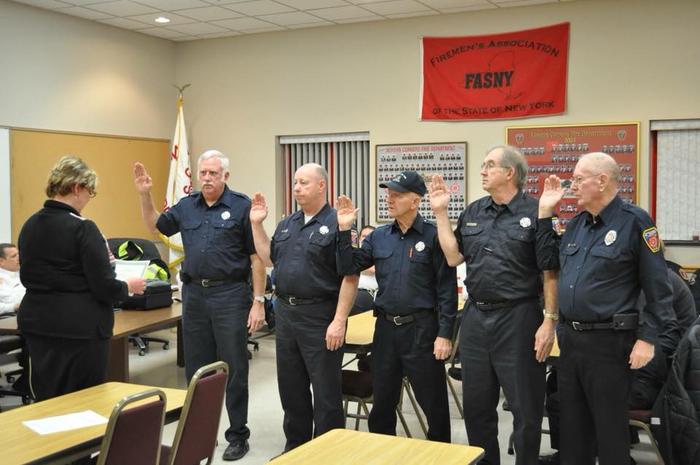 « Return to news listing