MCFD Auxiliary Member Reaches 65 Years of Service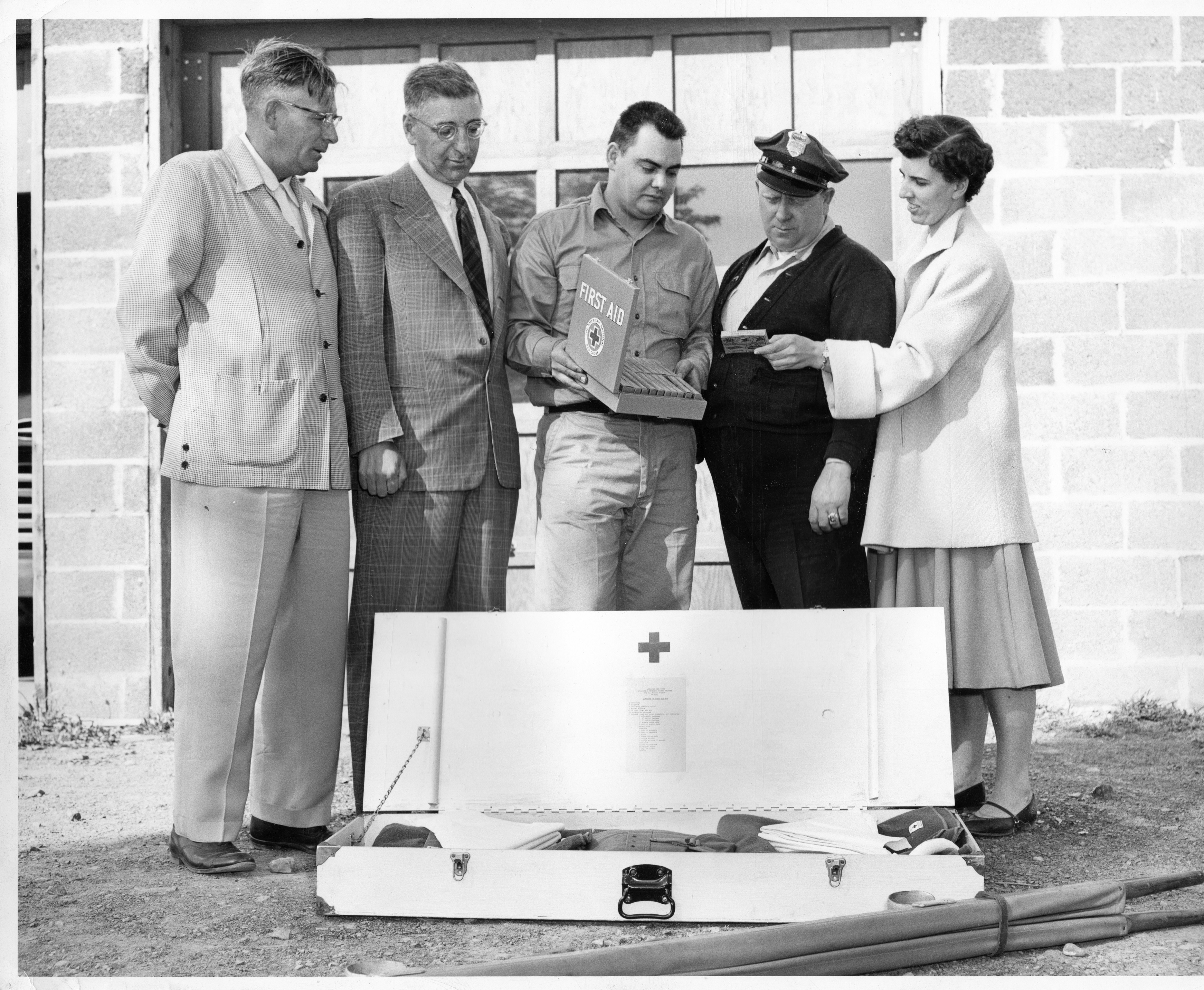 Monday, May 07, 2018
The Moyers Corners Fire Department is proud to announce an outstanding achievement by one of our auxiliary members. Congratulations to Lorraine Sahm on 65 years of service to the auxiliary, the fire department, and our community. Lorraine joined the MCFD auxiliary in May of 1953, just five years after our department was formed.
From day one, the auxiliary was an integral part of the growth and success of the fire department. There were many fundraising campaigns that led to the purchasing of firefighting equipment, an ambulance, and station supplies. Every step of the way, Lorraine was a key contributor. She was one of a few auxiliary members to be trained in first aid and ride the ambulance. During this time in the 50's, the ambulance would also assist with the relay of patients from one city to another along the NYS Thruway.
Cover Photo: Lorraine Sahm reviewing the recently donated first aid equipment with Chief Brand and Asst. Chief Gillespy (1955)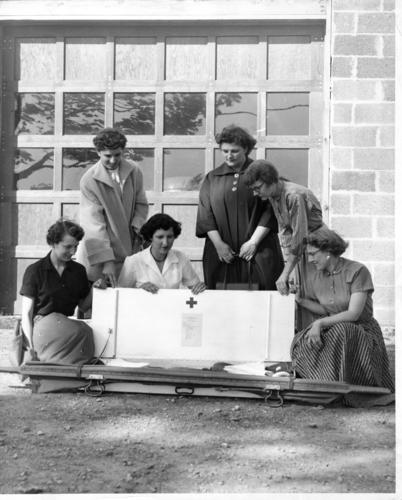 Lorraine Sahm (back left) reviewing First Aid with the auxiliary in 1955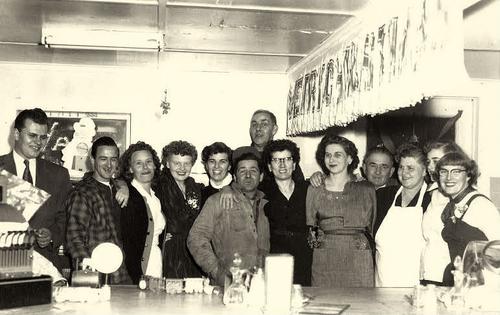 Lorraine (back row middle) pictured with members and auxiliary in the 50's.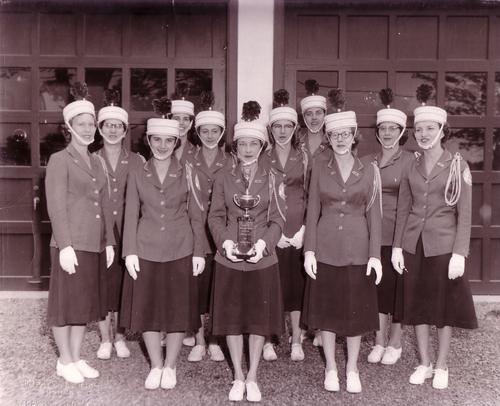 1957 Auxiliary (Lorraine Sahm back row - left) after winning the NYS Vol. Firemans Day Parade at the NYS Fair
Like any true dedicated member, Lorraine held numerous leadership positions in the auxiliary including:
Corresponding Secretary (1960)
Auxiliary Chaplain (1998-2004)
Vice President (1992-1996)
Auxiliary President
Lorraine is the daughter of MCFD Charter Member Sewell Haney and Charter Auxiliary Member Alice Haney. She was also the wife of Past President and 50 year member of the Moyers Corners Fire Department George Sahm. Her sons Keith and Kevin were also members of the fire department and her daughter Beth is an auxiliary member and officer in the state auxiliary. The contributions made by the Sahm family are beyond measure. A legacy that should be recognized, celebrated, and followed.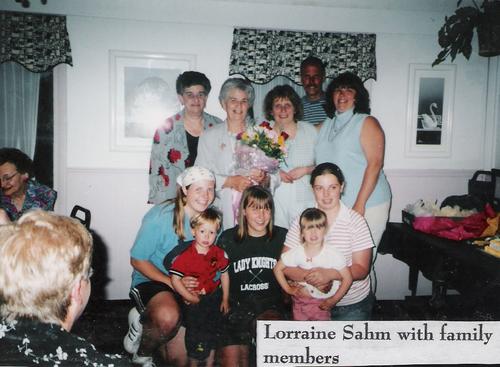 On June 9th, 1986, the auxiliary held their annual banquet and dedicated it to their life members. In the banquet program, Lorraine was recognized by her peers with the following passage:
Lorraine Sahm has been a member for 33 years. Lorraine is also one of our past Presidents. She has chaired more committees than I care to count including some that most of you won't remember like the refreshments when we had bingo – and the nite-club nights. Lorraine is a member of a whole family of Moyers Corners people from her mother and husband to three of her four children.
Still extremely active, she can be found at almost every auxiliary event. Her dedication and commitment to our auxiliary, department, and community is unparalleled. The Moyers Corners Fire Department would like to thank Lorraine for her 65 years of exemplary service.
Serving our firefighters dinner in 2017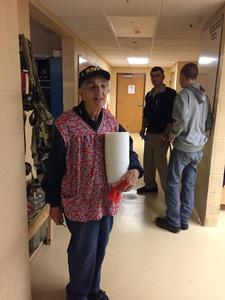 2017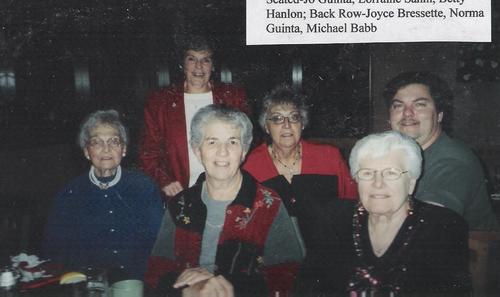 « Return to news listing