MCFD Mourns the loss of Past Captain and Retired Life Member Dave Morgan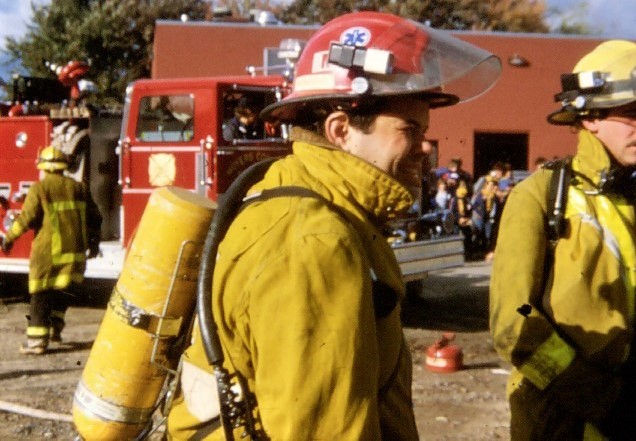 Thursday, April 19, 2018
It is with a heavy heart that we must announce the passing of Retired Life member and Past Captain Dave Morgan. Dave joined the Moyers Corners Fire Department in 1967, the same year our explorer post was formed. In 1969, he teamed up with Terry and Joyce Ludwig to teach the Red Cross Advanced First Aid course to our explorers. Mr. Morgan was amongst the first medics in our department, along with Bill Arnold, Dick Perkins, Ralph Cinnamon, Fred Leibi, Will Michelson, Terry Ludwig, Chester Rominick, to name a few. In the seventies, this devoted group of volunteer medics were integral in acquiring and operating the first cardiac ambulance in Onondaga County.
In November of 1980, he assisted with a rescue at a fire in the Norstar Apartment complex. The search crew of Firefighter Greg Tiner and Firefighter Steve Wisely located an unconscious child in the involved apartment and handed him to Firefighter Morgan, who was waiting on a ladder at the second story window.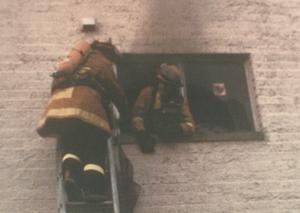 November 14, 1980 Apartment Fire Rescue

Dave served our department as a line officer for seven years. He became 8th Lieutenant in 1982 and rose through the ranks to 9th Captain in 1986. He was a dedicated member of our fire police team until his retirement in 2001. After his retirement, Dave attended many MCFD related events and was a regular on Thursday mornings at Station 2. Rest in peace Captain. Thank you for your 34 years of service to our department and community, you will be missed by many.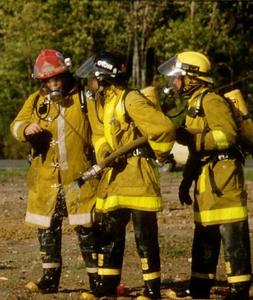 Lt. Morgan Instructing our newer members -
Station 2 Open House 1981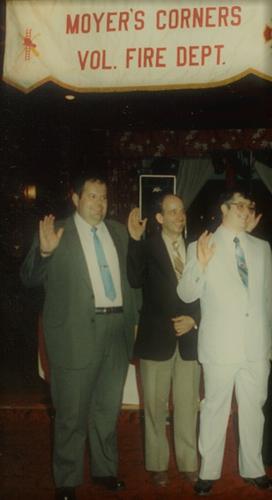 Swearing in as a Lieutenant - 1987
« Return to news listing