MCFD Welcomes Fall 2017 Bunk-In Students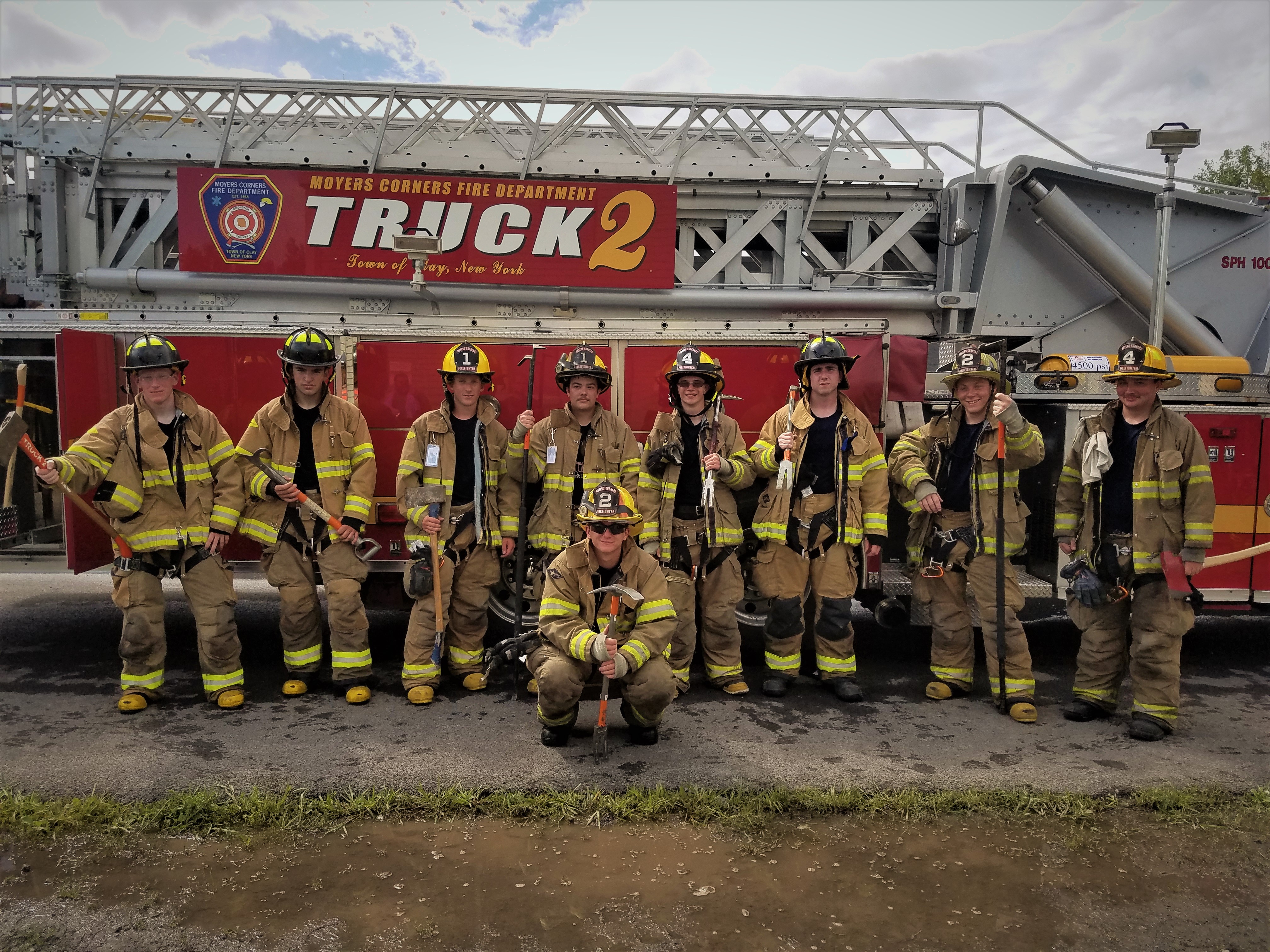 Friday, August 18, 2017
08-18-2017 // MCFD Welcomes 2017 Fall Semester Bunk-In Students
The Moyers Corners Fire Department would like to welcome our new and returning bunk-ins. Joining our bunk-in program are:
Timothy Hartley - Verona FD / Oneida County
Kennith Ulrich - Sherburne FD / Chenango County
Zachary Wheelock - Verona FD / Oneida County
Returning students are:
Matthew Artus - Dickinson FD / Franklin County
Noah Farrell - Elizabethtown FD- / Essex County
Dan Fuller - Wellsville FD / Allegheny County
Ryan Harding - Dryden FD / Tompkins County
Bryce Schoonover - Wellsville FD / Allegheny County
Anthony Vivenzio - Sennett FD / Cayuga
Started in 1996, the MCFD bunk-in program gives students from area colleges the unique experience of living in a fire station, working duty shifts, and responding to alarms while attending school. Our current students attend Onondaga Community College for Fire Protection Technology.
On Sunday August 13th, our nine bunk-ins moved in to their respective stations and attended an orientation session at Station 2 with their families. They then spent the entire week training and becoming familiar with MCFD operations. The week-long training included: SCBA, engine company operations, ladders, search and rescue and RIT operations. At the end of the week all bunk-ins participated in live fire evolutions at the Clay tower with bunk-in students from the North Syracuse Fire Department
Welcome to the MCFD boys, and congratulations to all the bunk-in students on completing the intensive bunk-in training week. Good luck this semester and stay safe!
« Return to news listing