Remembering Past Auxiliary President Norma Guinta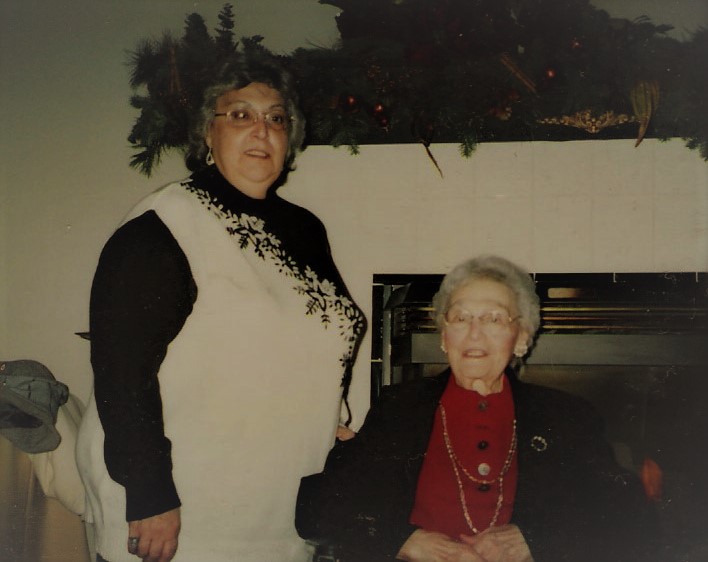 Saturday, August 19, 2017
It is with deep regret that we must announce the passing away of past Auxiliary President Norma Guinta. The Guinta family is woven into the fabric of the Moyers Corners Fire Department. Norma's father, Norm, joined the department in 1960 when Station 2 was relocated to the corner of Morgan Road and Buckley Road from the Melvin family barn on Route 57. Her brothers, Peter and Philip, joined the department when they turned eighteen. It was not uncommon to see the three of them on the 1952 GMC Jimmy Engine; Norm up front and the two boys riding tailboard, or on the hose bed getting geared up.
Norma joined the Auxiliary in 1975. Her mother, Josephine, joined in the early eighties. The Guinta family operated a fruit and vegetable stand on Route 57 across from the Melvin's barn. Their family was the produce source for many department functions including smokers, barbeques, field days and weddings. The Guinta's were truly friends to many and their home was a great place to stop and visit. According to our senior members, there was always something you had to eat at the Guinta house, or you couldn't leave.
Norma Guinta was a consummate leader in the Moyers Corners Fire Department auxiliary. She was elected by her peers to the position of Vice President in 1981, 1998 and 1999. She served as auxiliary President for fifteen years between 1982 and 2010. According to Past Department Chief Bob French, "We are especially proud of the work done by the fire department auxiliary and its president Norma Guinta. They arrive on the scene of major fires with food and coffee, ready to assist in anyway they can". While Norma's leadership and commitment to our department speaks volumes, her efforts in organizing fish dinners, fashion shows, field days and chicken barbeques helped to raise much needed funds for the fire department and medical rescue squad.
It is families like the Guintas that helped to create a successful and professional volunteer fire department. We are extremely thankful for Norma's contributions over the past forty years. Our thoughts and prayers are with the Guinta family and their many friends during this time. Rest easy Norma.
Photo Gallery featuring Norma throughout her years at the MCFD
« Return to news listing