2nd Alarm in North Syracuse District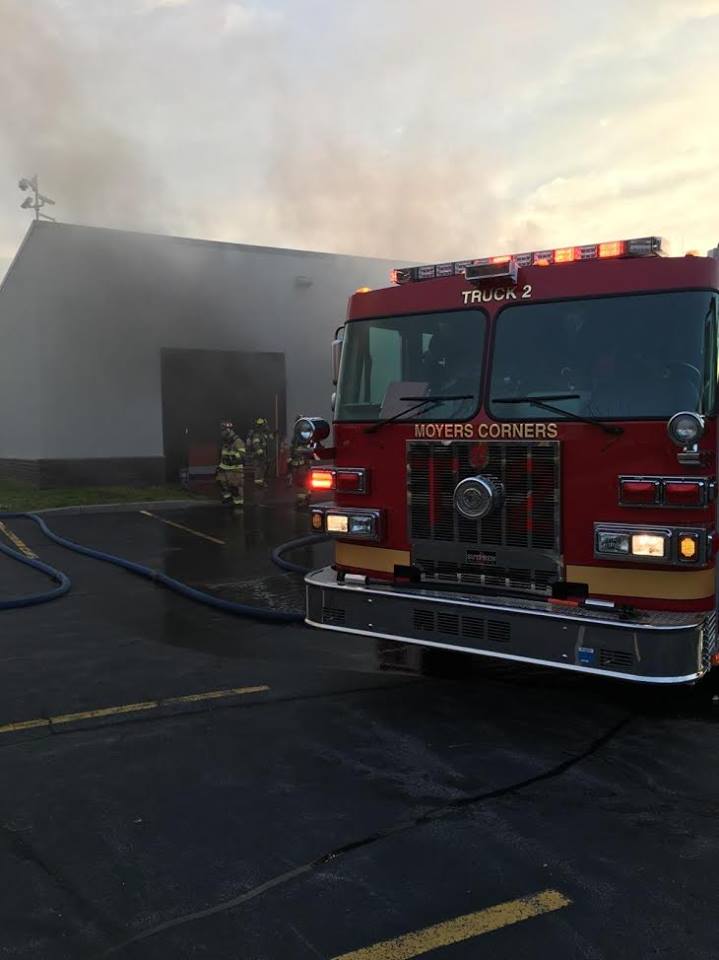 Tuesday, May 30, 2017
05-30-2017 // Signal 99 (2nd Alarm) // North Syracuse FD
This morning the North Syracuse Fire Department was dispatched to an automatic alarm activation on William Barry Blvd in their district. Upon their arrival they observed smoke showing from the building, and requested an upgrade of the alarm. Engine-32 [Lt. Viel] was requested as automatic mutual aid upon the upgrade.
Upon their arrival Engine-32 brought a high rise / extended lay pack into the building to assist the already operating initial handline with fire suppression. Engine-32 would later assist Cicero Engine 2 with moving a 2.5" handline into position to completely extinguish a deep seated fire that was kept in check by the building's fire suppression system.
Truck-2 [Lt. Beverly] was also called into the scene. The truck 2 crew assisted in locating the seat of the fire within the building, and had deployed a large area search rope bag to assist the handline(s) with locating the fire.
Along with North Syracuse FD, companies from Moyers Corners, Cicero, Liverpool, and East Syracuse operated on scene. Cicero PD, NAVAC Ambulance, Onondaga E-911 and County Emergency Management assisted with the overall operation. One MCFD firefighter was evaluated at the scene for heat exhaustion / dehydration, but did not require transport.
Excellent teamwork by all companies that operated on scene, and kudos to North Syracuse Fire for their quick initial response to the fire alarm.
« Return to news listing