Structure Fire on Dewline Road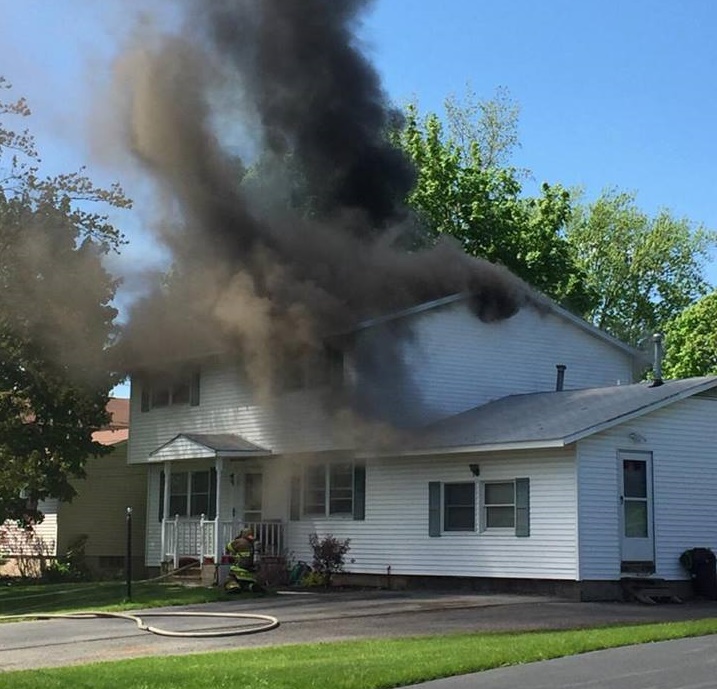 Monday, May 15, 2017
5-14-17 // Residential Fire - Signal 99
At 14:49, the volunteers at Moyers Corners were dispatched to a possible electrical fire on Dewline Road in the Station 2 response area. Initial reports indicated smoke on the second floor of the single family residence. Shortly after dispatch the call was upgraded to a possible fire with heavy smoke in the residence. Upon arrival C1 [Chief Crispin] reported fire showing on the 2nd floor and took the interior while BC1 [Chief Zepetello] arrived and took command reporting a Signal 99.
Engine 21 [FF Burkle] arrived first, stretching a line to the 2nd floor to attack the fire while Engine 31 [Lt Wilkinson] followed with the second line. Engine 41 [Lt Balcer] secured electrical, stretched a line to the rear of the structure and began a primary search while Ladder 1 [Lt Klem] secured utilities and went to the roof for ventilation. The fire was knocked down in 22 minutes, and crews remained on scene for extensive overhaul.
All units were cleared and in service as of 1700 hours.
MCFD greatly appreciates the help of our surrounding agencies who assisted on the scene including OCSO, NOVA, and Mattydale, Liverpool, Clay, North Syracuse and Belgium Cold Springs Fire Departments.
(Photo Credit: Hannah Crispin)
« Return to news listing