Members Reach 30 Years of Service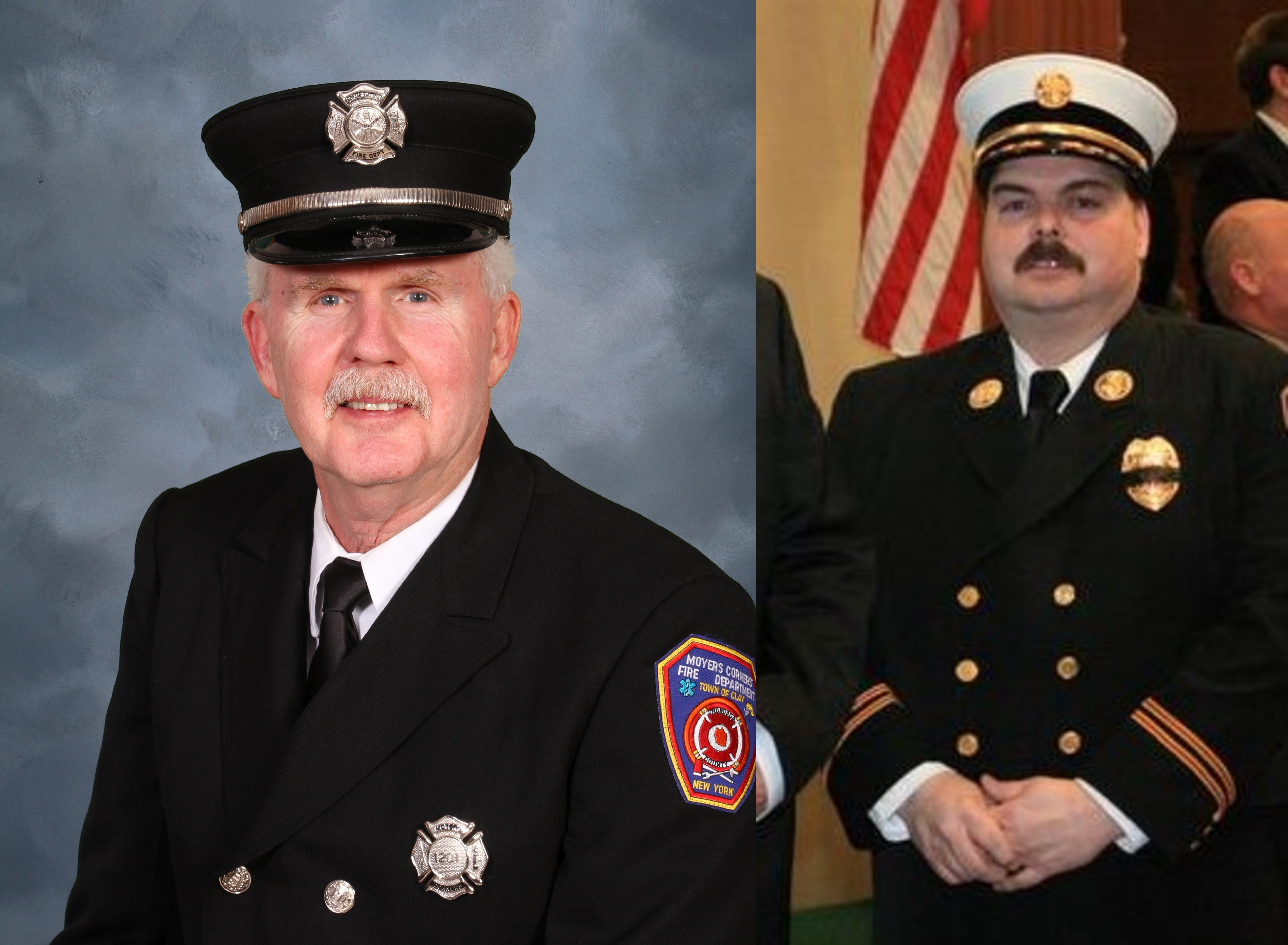 Tuesday, February 07, 2017
Congratulations to Past Battalion Chief Steve Dembowski and Past Captain Bob Driscoll on 30 meritorious years of service to the Moyers Corners Fire Department and the residents of the Town of Clay. Both of these individuals have been actively involved in mentoring, training and shaping the future of Moyers Corners. They both have been top responders at their respective stations during their tenures.
Steve Dembowski joined Moyers Corners at the young age of eigteen. He has been a member of Station 3 for his entire career at the MCFD. He was also with the North Syracuse Fire Department for a brief period of time. Steve has held every line officers position culminating with serving as the last Battalion Chief of Battalion 3. Following that year, the MCFD went to a two-battalion system. Steve has a long history in the fire service industry working for many fire equipment suppliers and distributors. He presently is the regional manager for Akron Brass. He is always ready to volunteer for special projects, details and vehicle committees and remains a top responder.
Bob Driscoll joined Moyers Corners when he was 39 years old. He has been a member of Station 2 for his entire career. He has served as the Captain of Station 2 as well as department Vice President. Bob has a long and distinguished career of service to our country and community. Bob served with the US Marine Corps in Southeast Asia and returned home to work for the City of Syracuse Police Department, where he retired as a Captain. Bob is a fixture in the gym at Station 2 and is still actively fighting fires at the young spry age of 70. He coached and played on our softball team that brought home many championships, and remains integral in daytime training and operations.
The Moyers Corners Fire Department would like to thank Past Battalion Chief Steve Dembowski and Past Captain Bob Driscoff for 30 years of service.
« Return to news listing