Beagle Rescued from Marsh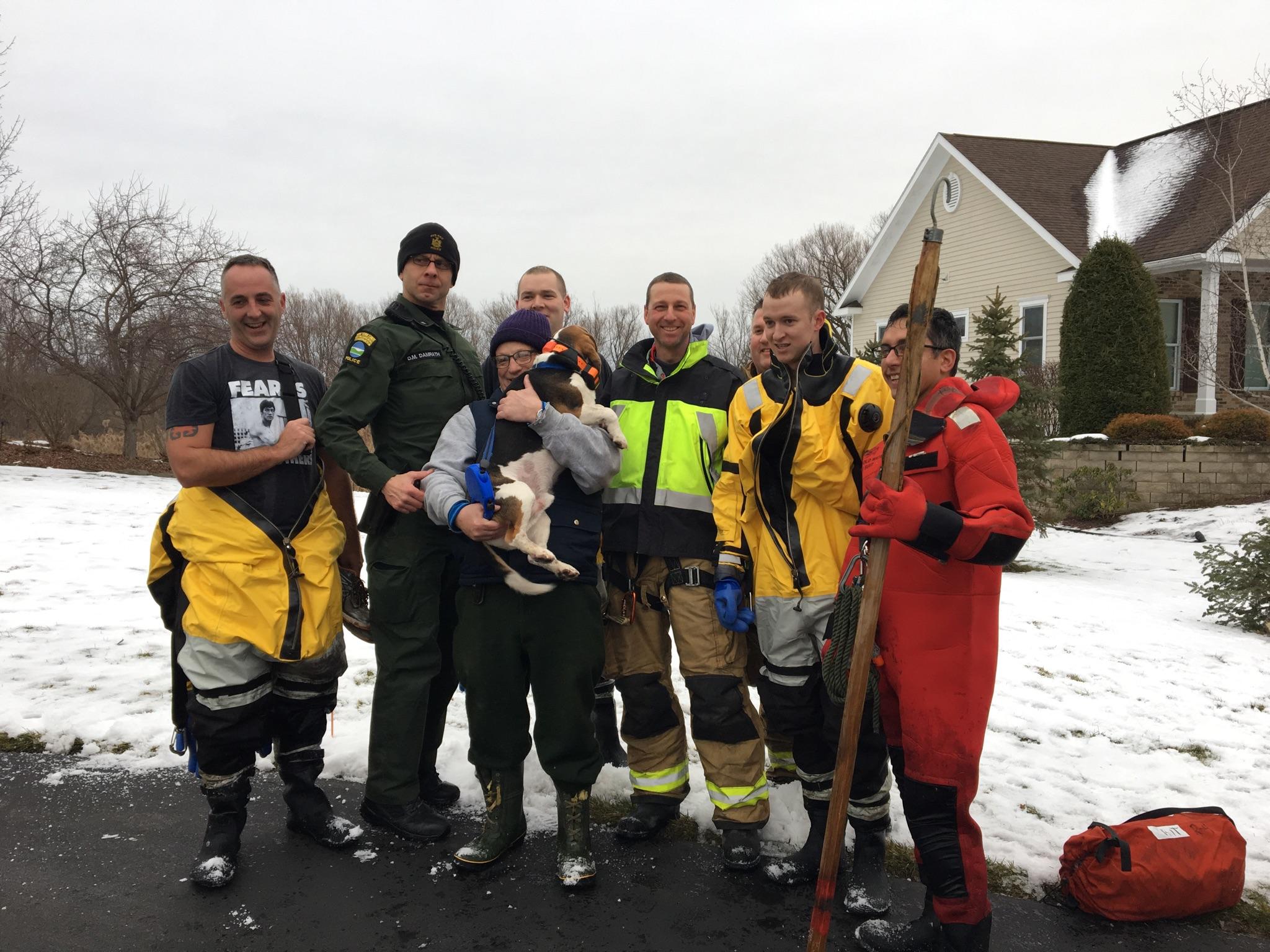 Monday, January 02, 2017
January 2nd, 2016
Town of Clay, NY
From the Onondaga County Sheriff's Office:
This afternoon at approximately 12:46 PM, members of the Onondaga County Sheriff's Office and the Moyers Corners Fire Department responded to the NYS Wildlife Management Area off Old Wetzel Road in the Town of Clay for an ice rescue call involving a dog.
As emergency crews arrived on scene, they spoke with the dog's owner, Dan Lacy of Liverpool, who stated that he and his pet dog "Jet" were out rabbit hunting when the 2 year old Beagle spotted a deer and gave chase. Luckily the dog was wearing a GPS device, which assisted in locating him, the only problem, the dog was several miles into the marshy area and the device showed stationary.
Additional resources were called into the scene to include DEC and Forest Rangers. After crews made their way through the wall of cattails and knee to waist deep water, the dog was rescued and reunited with its owner.
Great work by all involved!
« Return to news listing