2016 Santa Visits Station 4 Area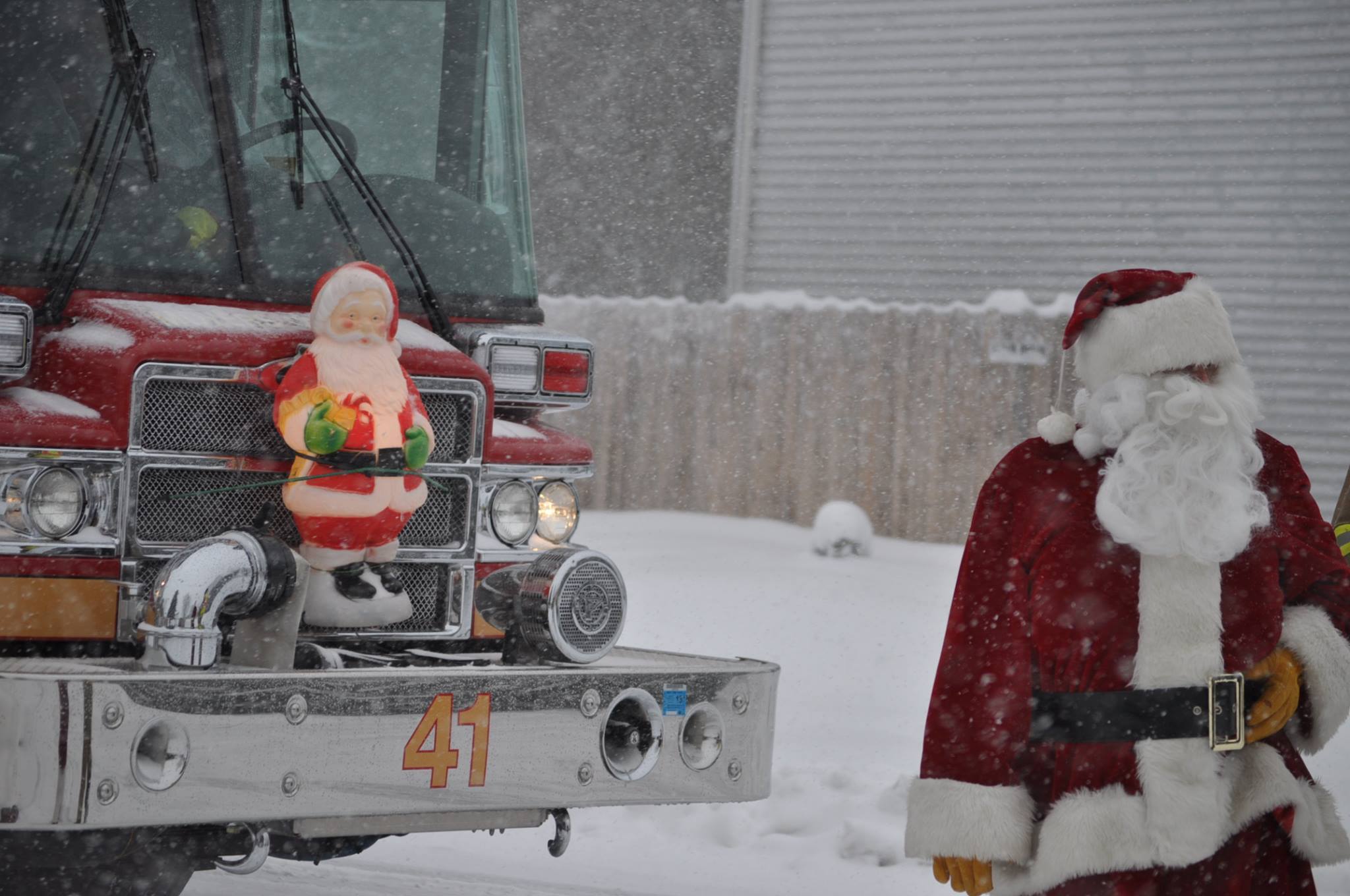 Thursday, December 08, 2016
Santa Claus has once again agreed to tour the Moyers Corners Fire Department Battalion One/Station 4 area. He is very excited to see all the children and spend time with his favorite helpers; the firefighters. He hopes that you will be waiting at the "Santa Stops" in your neighborhood to celebrate the Holiday Season with him. Santa and his helpers will be giving out candy canes, playing holiday songs, sounding their sirens, and displaying their emergency lights. Please see the list below for the Santa Stops and the approximate times.

SATURDAY DECEMBER 17TH, 2016
9:00 AM – 9:15 AM Corner of Lucan Rd./Plinius Way

9:20 AM – 9:30 AM 8067 Turtle Cove Rd

9:35 AM – 9:50 AM Corner of Torrey Lane/Rancho Park Drive

9:55 AM – 10:10 AM Corner of Portobello Way/Metauro Dr.

10:15 AM – 10:30 AM Corner of Dampier Cir/Oakwood Dr.

10:40 AM – 10:55 AM Corner of 4242 Blue Beech/Pinegate South

11:00 AM – 11:15 AM Corner of Underbrush/Pinegate North

11:20 AM – 11:35 AM Corner of Canoe Creek/Coconut Tree Dr.

11:40 AM – 11:55 AM 4239 Mayfair Circle off Fairway East Dr.

As always these times may change if Santa's helpers are called to duty to help someone in need. Hope to see you all in a few weeks. We have been helping Santa with this detail for over 15 years!!
« Return to news listing