Signal 80 and Vehicle Fire at Soule Road and Route 481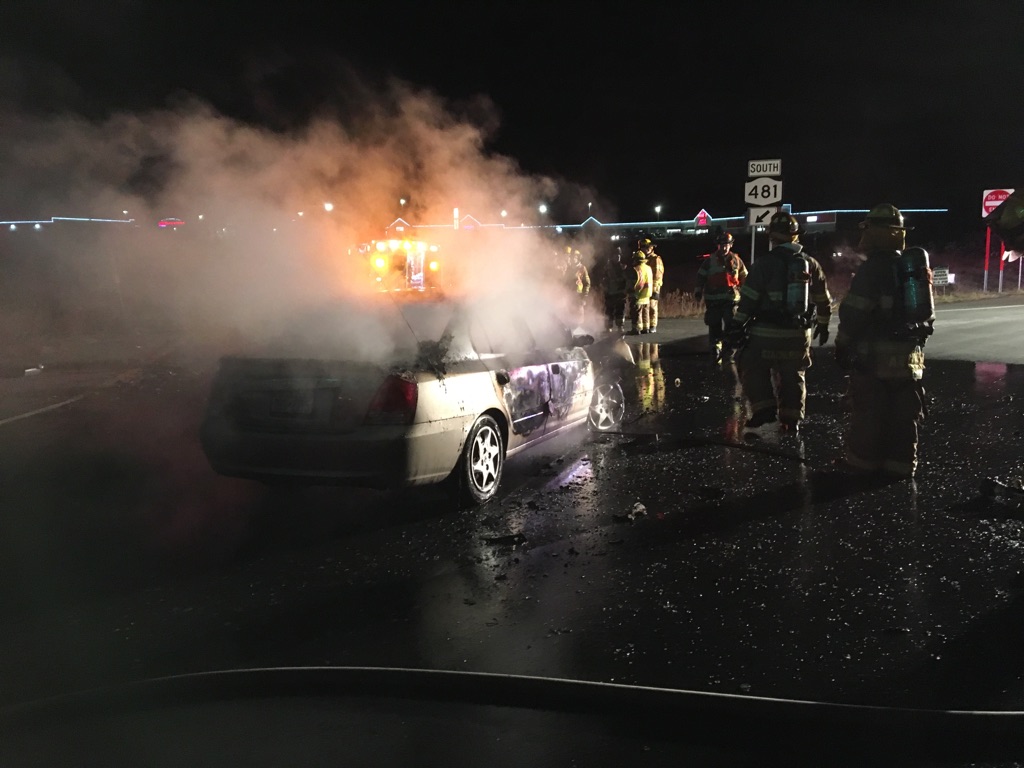 Sunday, December 04, 2016
December 4th, 2016
Town of Clay, NY --
On 12-04-2016 at approximately 1756 hours Moyers Corners and Clay Fire Departments were dispatched to a motor vehicle collision near Soule Rd and Rt 31. While en route units were being advised that multiple callers reported one of the vehicles involved was on fire.
Moyers Corners Car 1 (Chief Crispin), BC-1 (Chief Zeppetello) and Clay Car 2 (Chief Birardi) arrived shortly after dispatch and confirmed one vehicle involved was fully involved. It was also quickly determined that the occupants of both vehicles had been able to exit their vehicles prior to the arrival of fire and ems.
Engine 11 (Lt Stachurski) arrived shortly after the Chiefs and extinguished the fire while Rescue 4 (Lt Hamby) assisted NOVA with patient care.
NOVA ambulance transported one driver to a Syracuse area hospital for an evaluation, and the other driver refused treatment at the scene. The investigation was handled by the Onondaga County Sheriff's Office. All mcfd equipment was in service within one hour of dispatch.
« Return to news listing