BECOMING A MOYERS CORNERS FIRE DEPARTMENT BUNK-IN:
The Moyers Corners Fire Department has been running a Student Bunk-in Program since 1997. It has been a tremendous success for the students and the fire department alike. Students who are enrolled in a college or university in Onondaga County, or its contiguous counties, live at our four fire stations. In return for living at our fire stations, the students work regular duty shifts to help maintain the fire stations and apparatus. When an alarm comes in, they act as firefighters and respond with our apparatus. This has not only helped to keep our facilities and apparatus well maintained, but has also helped our overall staffing.
TO APPLY, SCHEDULE A TOUR, OR FOR FURTHER INFORMATION:
EMAIL: INFO@MCFD.ORG WITH THE SUBJECT "BUNK-IN PROGRAM"


Downloads:
MCFD Bunk-In Application
MCFD Bunk-In Contract


What do the students gain?




The students take what they have learned in their fire service training/education and apply it through experience responding to our alarms. The students also gain responsibility, independence, how to work as a team, and many other traits that will help them to be successful in the career fire service. As you can see this is a win/win situation both for the students and the fire department

.
What are the requirements to be a part of the program?



1. Student candidate shall be a minimum of 18 years of age.
2. Student must go through a formal interview process.
3. Student shall be a full-time matriculated student enrolled within the Fire Protection Technology degree
program at Onondaga Community College or another accredited university.
4. Student shall be an active member of a recognized volunteer fire department in New York State and outside
of Onondaga County, New York.
5. Student would be required to enter into a written contract with the Moyers Corners Fire Department.
6. School is the number one reason the students are in our program, and the fire department cannot stress enough how important it is to us to
make sure the students are successful in school.
The program is governed by a Bunk-In Committee and the Chiefs of the Moyers Corners Fire Department. We have students from all over New York State, and we can honestly say that we don't know what we would do without the help of the students named above. If you are a hard worker, a good student, have a passion to make a career out of the fire service, and love to run fire/rescue/medical calls (1700+ a year), then we may have a spot for you. If you are interested, or know anyone who might be, please contact info@mcfd.org
Where are they now?
Brad Badali: Fairfax County Fire and Rescue, Virginia
Chad Barnes: Marsh Consultants, Syracuse, New York
Andy Brown: Myrtle Beach Fire Department, South Carolina
Brian Burkle: Oneida City Fire Department, New York
Matt Buss: Chesterfield FD - Chesterfield, Virginia
Sam Colburn: Ontario County Sheriff's Office, New York
Justin Gershon: City of Albany Fire Department
Trevor Goodenough: Utica FD
Brian Grey: Lieutenant, Washington DC Fire Department
Charlie Hess: FDNY Ambulance
Donny Hess: United States Marine Corps
Bob Knightingale: Cornelius-Lemley Fire Department, North Carolina
Adam Maier: City of Charlotte Fire Department - Charlotte, North Carolina
Alex Nagoda: FDNY Ambulance
Ryan Norman: New York City Police Department - Emergency Service Unit
Robert Petit: Burlington FD, Vermont
Dustin Prievo: Baltimore City Fire Department
Anthony Rivelli: New York City Police Department
Matt Rovelli: Loudoun County Fire/Rescue - Loudoun County, Virginia
Brandon Rundle: City of Utica Fire Department
Dylan Scharlau: Brentwood Fire Rescue, Brentwood, Tennessee
Joe Signorelli: City of Richmond Fire Department - Richmond, Virginia
Dakotah Smith: Fayetteville Fire Department, Fayetteville, North Carolina
Greg Smith: Washington DC Fire Department
Cody Thieme: City of Rome Fire Department - Rome, New York
Ben Treptow: Franklin County Emergency Dispatcher
Ken Walsh: City of Charlotte Fire Department- Charlotte, North Carolina
Past Students:
2018 Spring Semester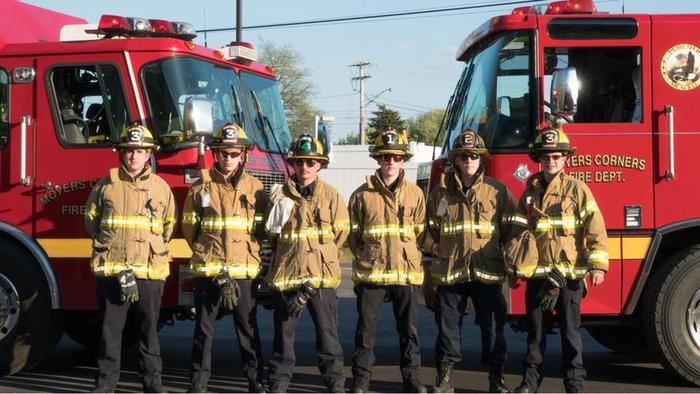 (L-R) Timothy Hartley, Kenneth Ulrich, Anthony Vivenzio, Ryan Harding, Daniel Fuller, Matthew Artus
2017 Fall Semester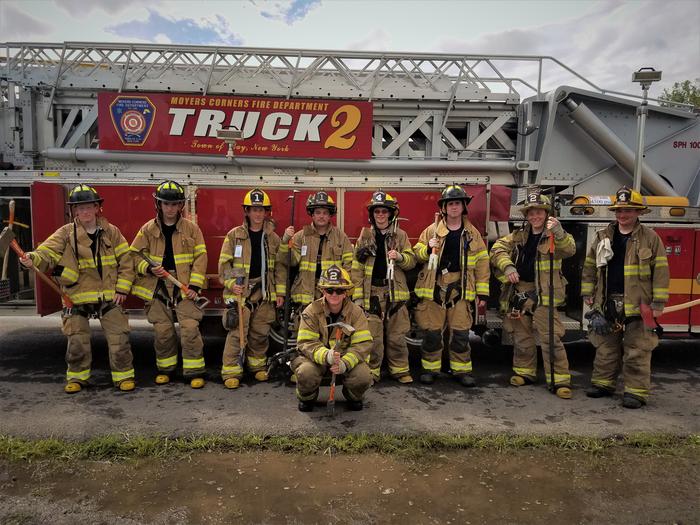 (L-R) Zach Wheelock, Ken Ulrich, Ryan Harding, Bryce Schoonover, Noah Farrell, Matt Artus, Tim Hartley, Dan Fuller, Anthony Vivenzio

2016 Fall Semester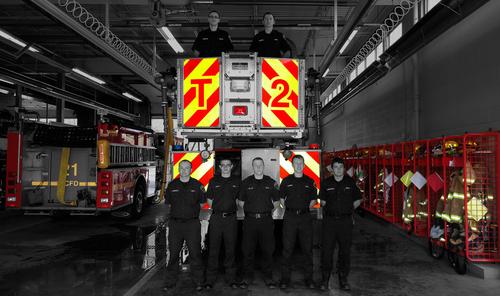 Top: Dakotah Smith, Noah Farrell
Bottom: Anthony Vivenzio, Matt Artus, Dan Fuller, Ryan Harding, Bryce Schoonover
2015 Fall Semester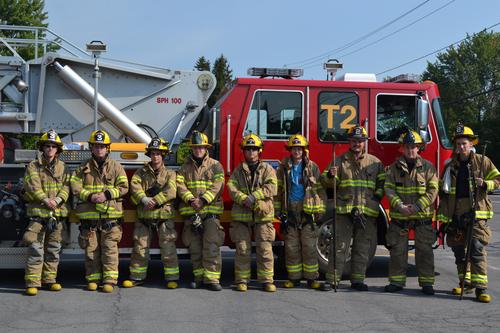 2014 Spring Semester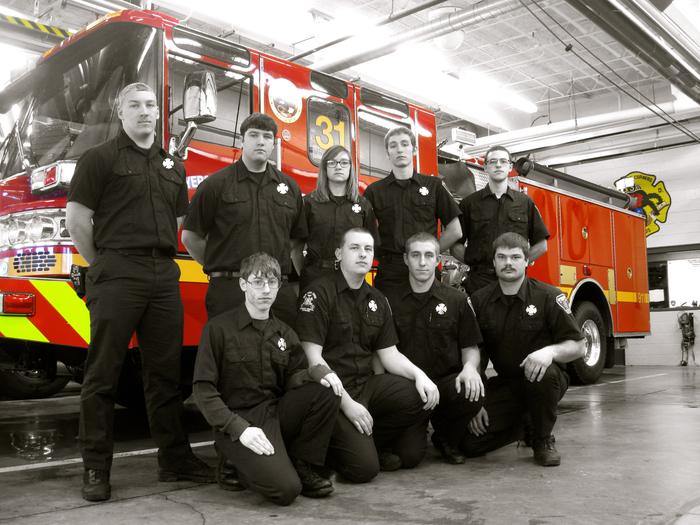 2013 Spring Semester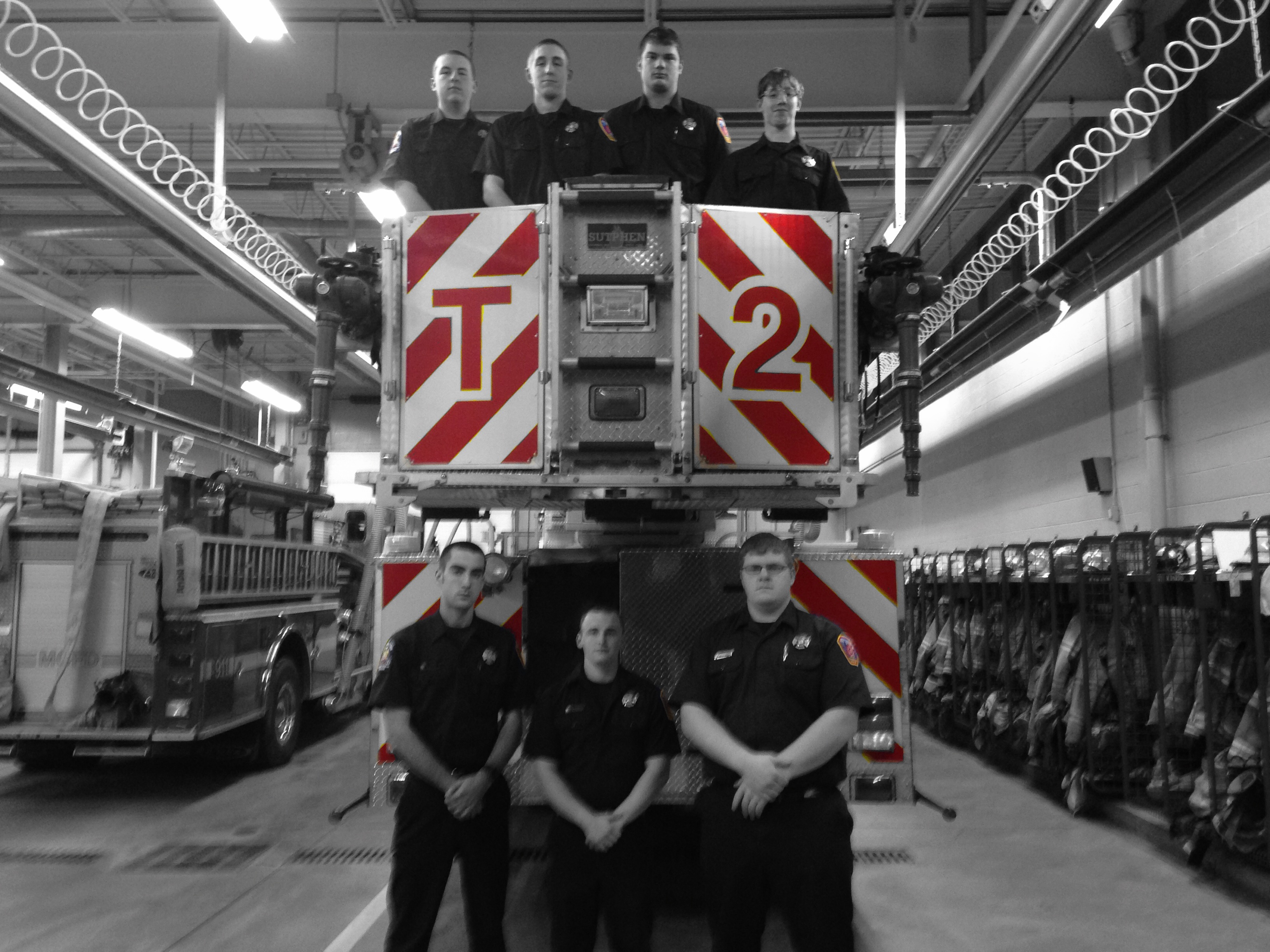 Bucket: Tory Zinsmeister, Brian Burkle, Josh Williams, Matt Osinski

Standing: Robert Petit, Billy McSweeney, Ben Treptow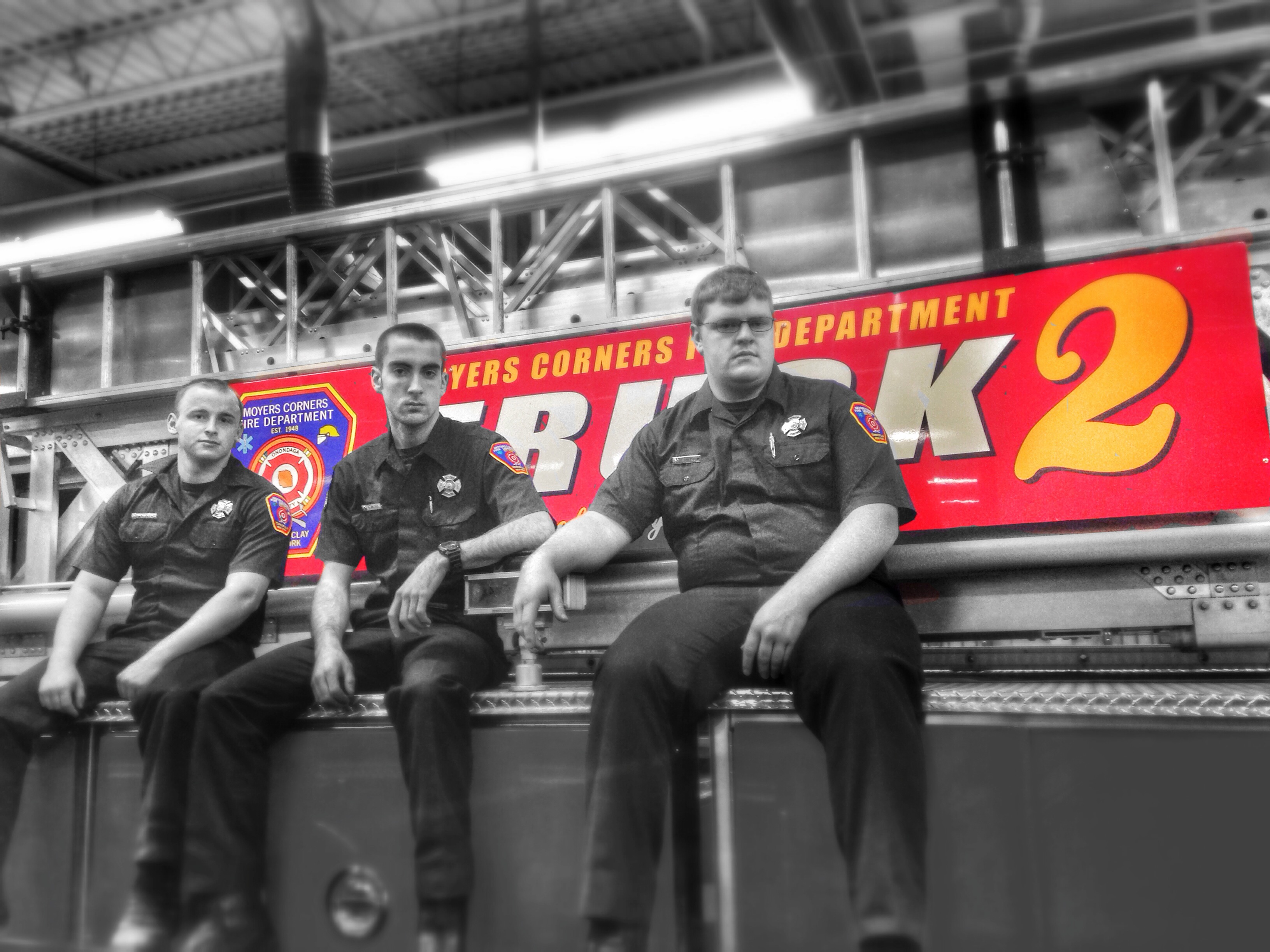 Billy McSweeney, Robert Petit, Ben Treptow
2013 Fall Students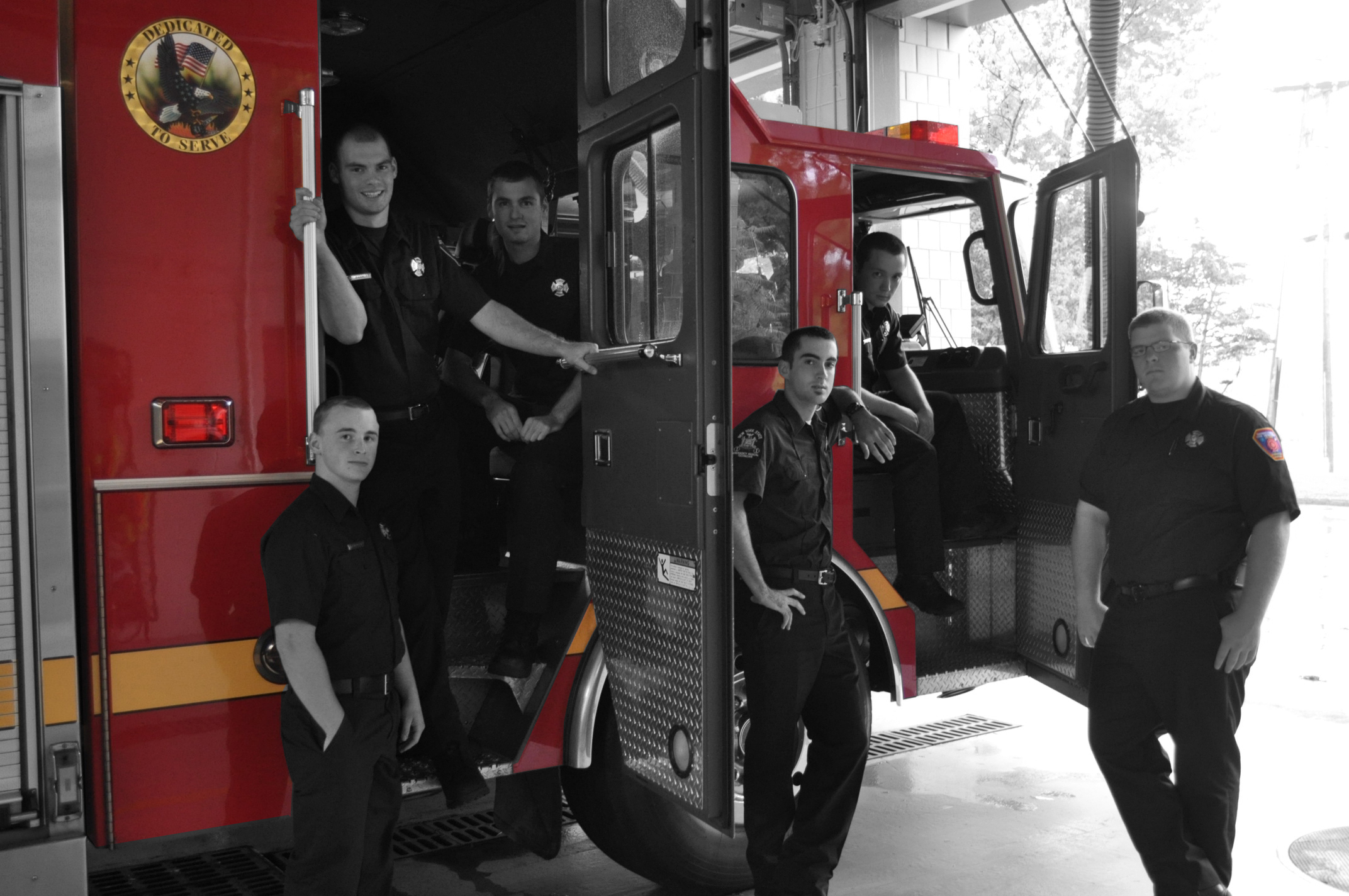 Billy McSweeney, Troy Barrett, Ryan Granger, Robert Petit, Phillip Clark, Ben Treptow
2012 Spring Students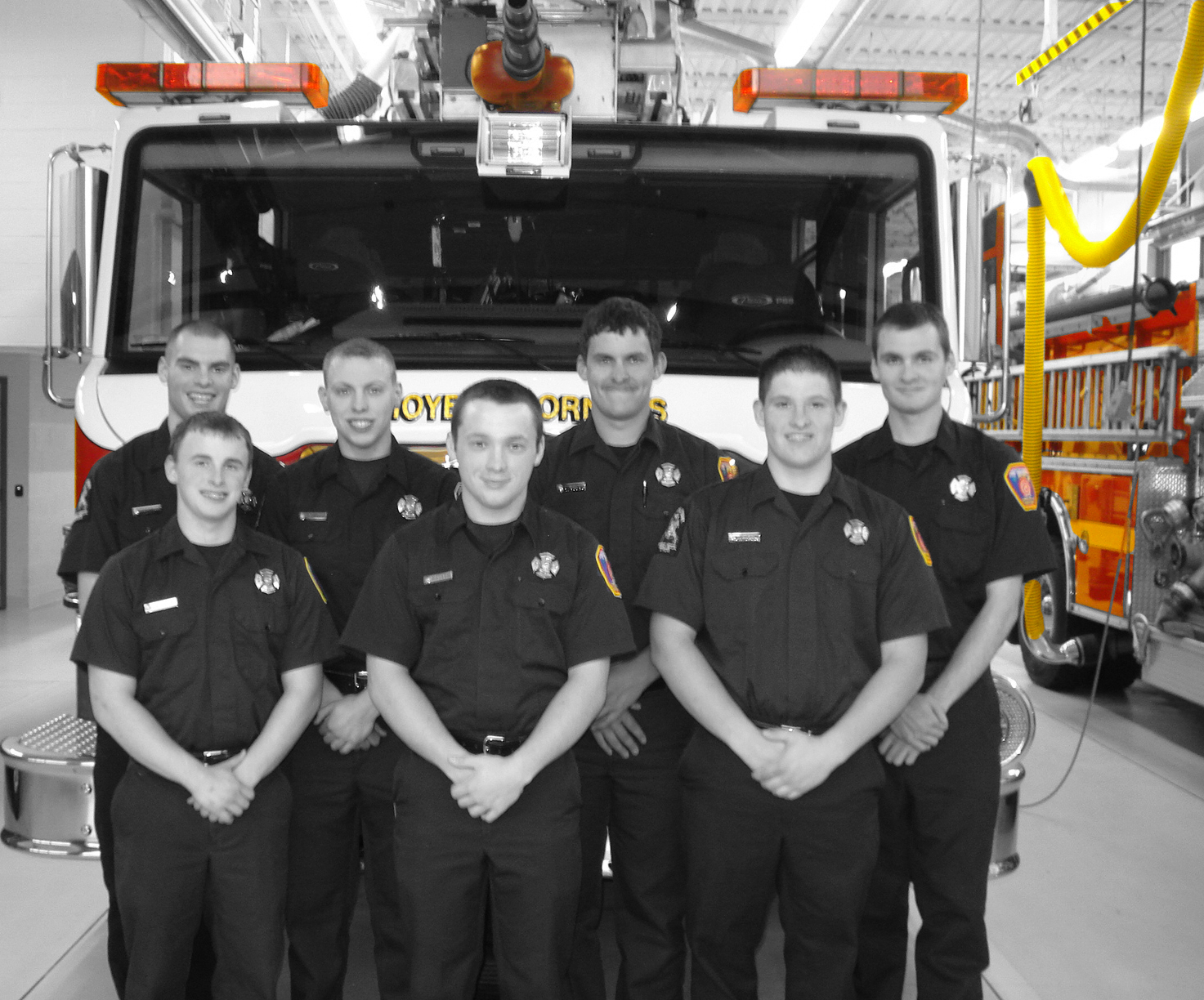 Front: Billy McSweeney, Phillip Clark, Matt Buttonschon

Back: Troy Barrett, Chad Schaefer, Tom Young, Ryan Granger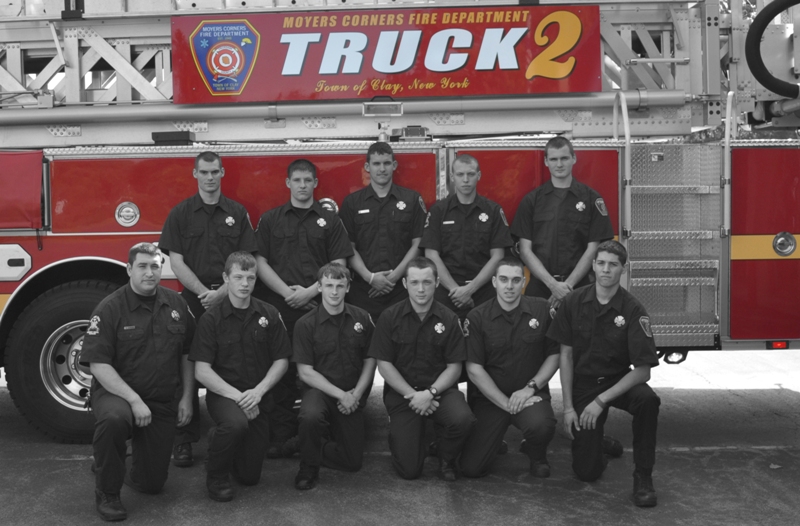 Front: Andrew Johnson, Joey Henderson, Billy McSweeney, Phillip Clark, Derek Natoli, Carmen Ambrose

Back: Troy Barrett, Matt Buttonschon, Tom Young, Chad Schaefer, Ryan Granger
2010 Fall Semester Students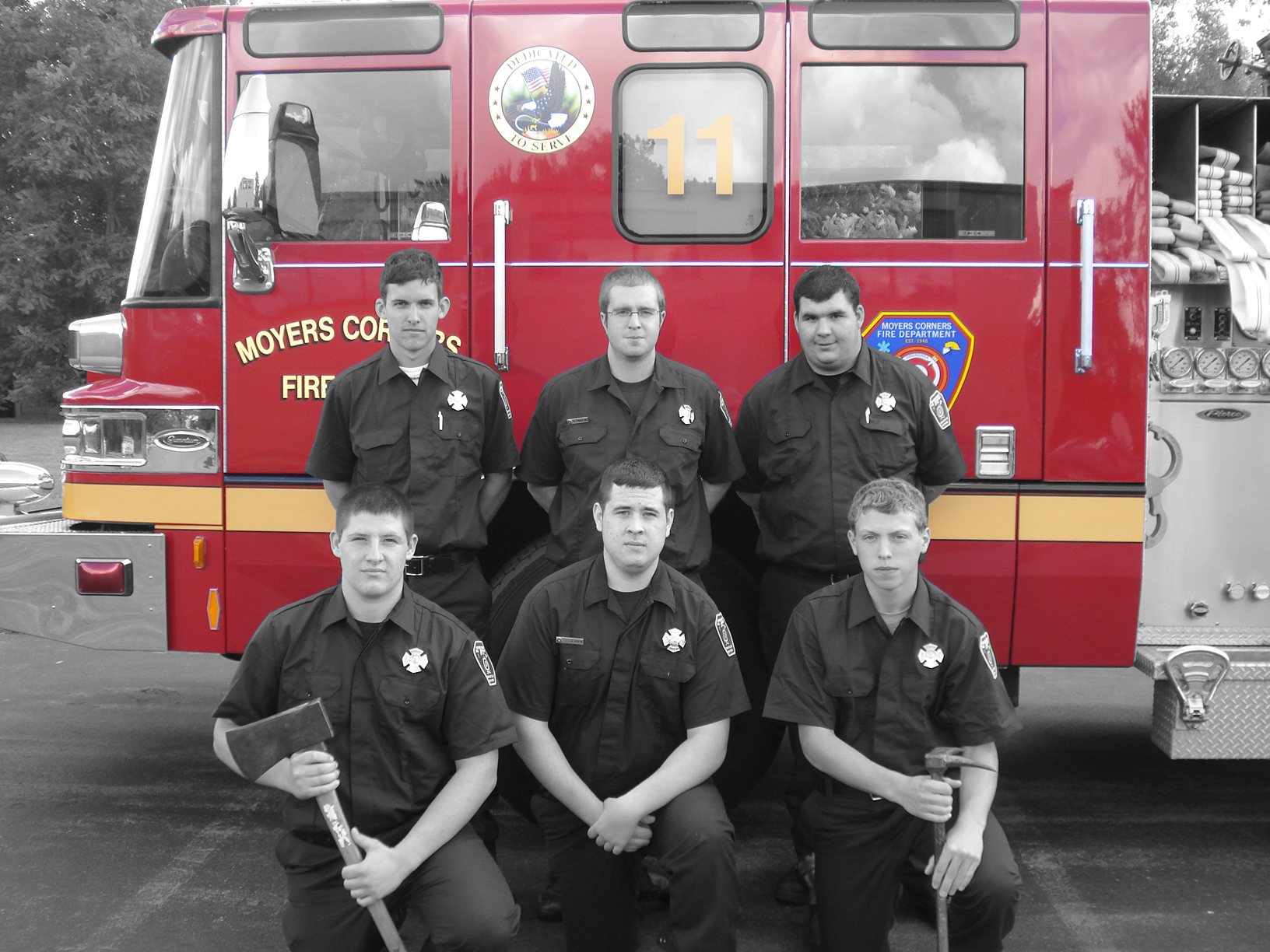 Front: Matt Buttonschon, Sam Colburn, Chad Schaefer

Back: Tom Young, Ryan Pidgeon, Aaron Nipper
2009 Fall Students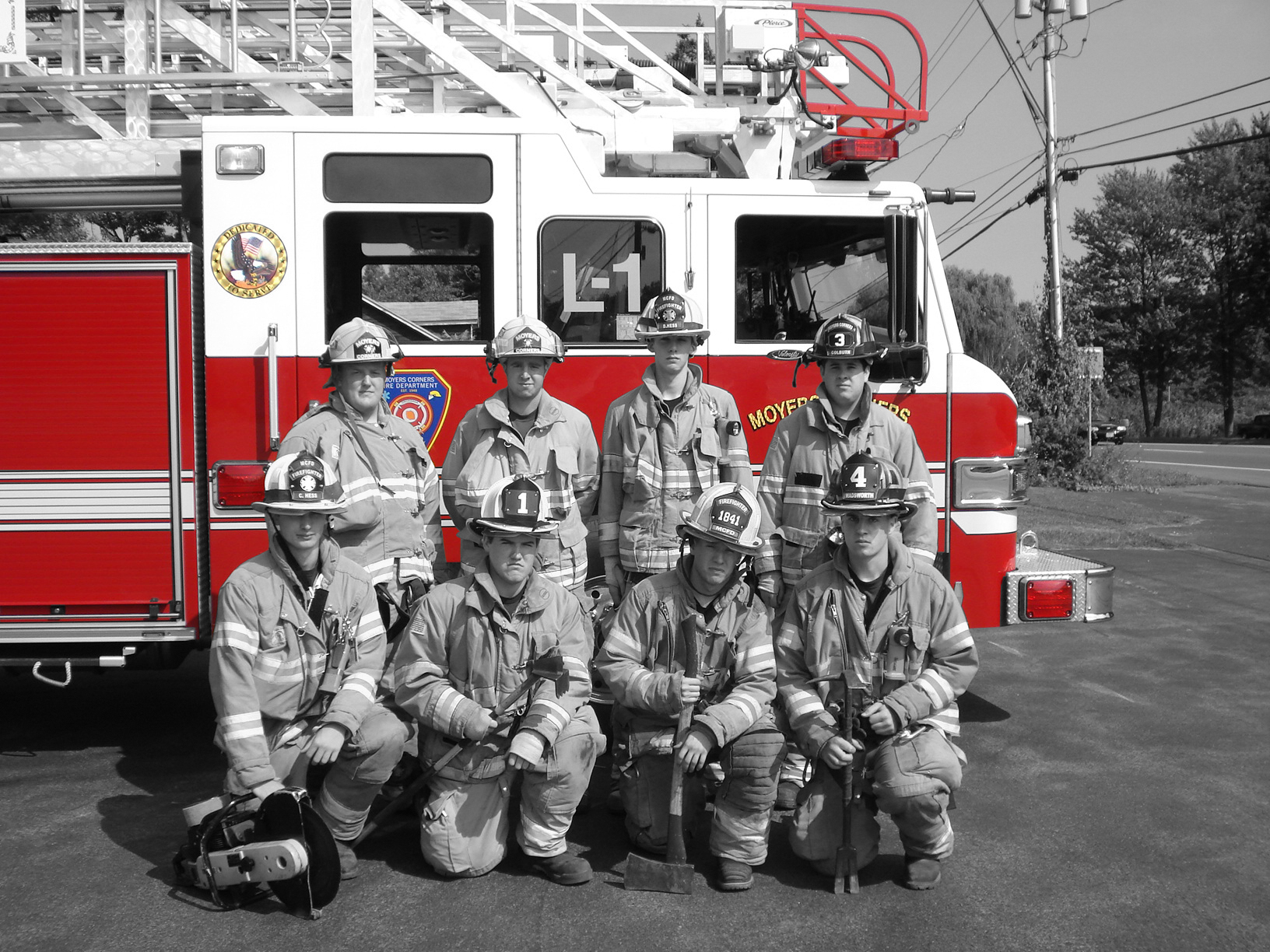 Front: Charlie Hess, Josh Murphy, Trevor Goodenough, Keith Wadsworth

Back: Kyle Thompson, Ryan Pidgeon, Donny Hess, Sam Colburn
2009 Spring Semester Students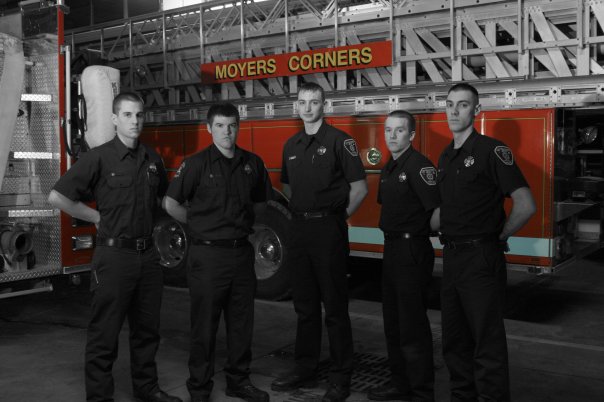 Keith Wadsworth, Josh Murphy, Charlie Hess, Trevor Goodenough, Brad Badali
2008 Fall Semester Students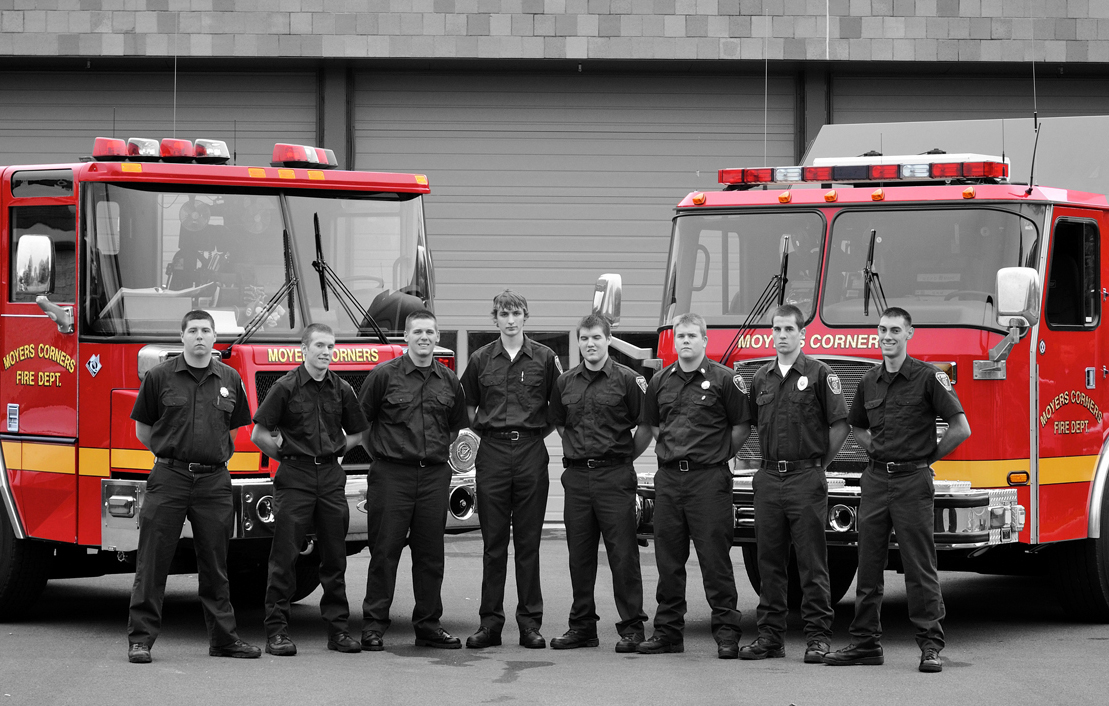 Alex Nagoda, Trevor Goodenough, Matt Donovan, Charlie Hess, Josh Murphy, Zach Gibeau, Keith Wadsworth, Brad Badali
2007 Fall Semester Students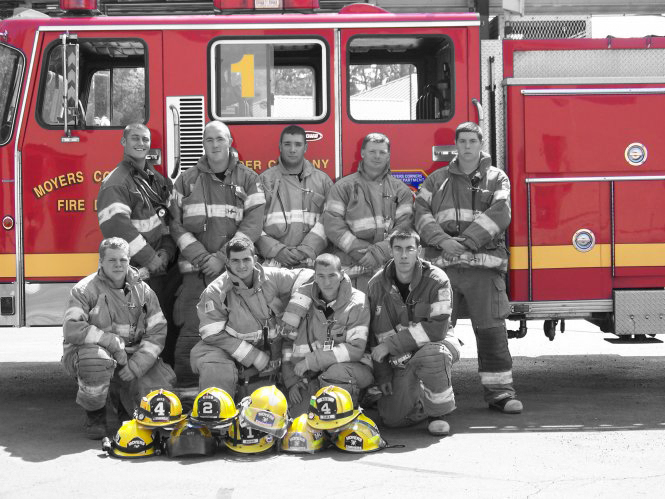 Front: Brandon Rundle, Joe Signorelli, Andy Brown, Brad Badali

Back: Dustin Prievo, Matt Zabek, Bryan Rainville, Tyler Drake, Alex Nagoda
2007 Spring Semester Students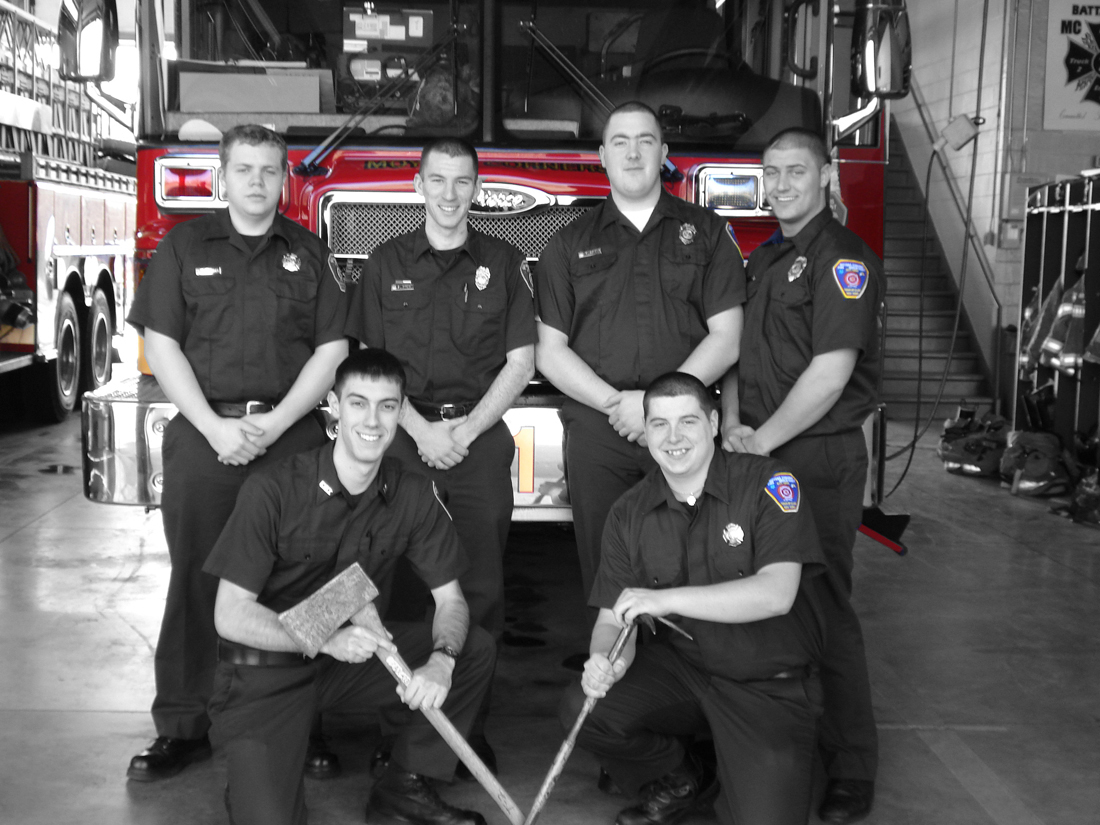 Front: Brad Badali, Alex Nagoda


Back: Brandon Rundle, Andy Brown, Matt Zabek, Dustin Prievo



2006 Students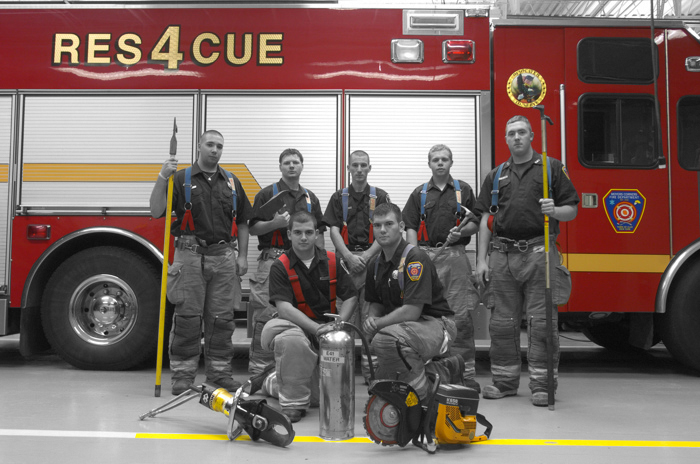 Front: Joe Signorelli, Adam Maier

Back: Bryan Rainville, Tyler Drake, Andy Brown, Brandon Rundle, Matt Zabek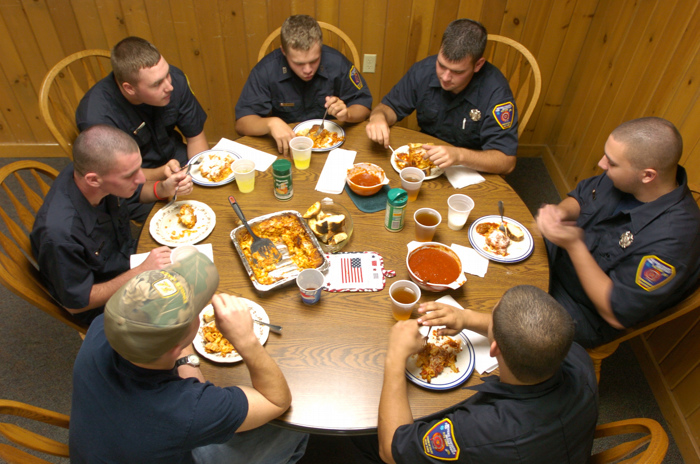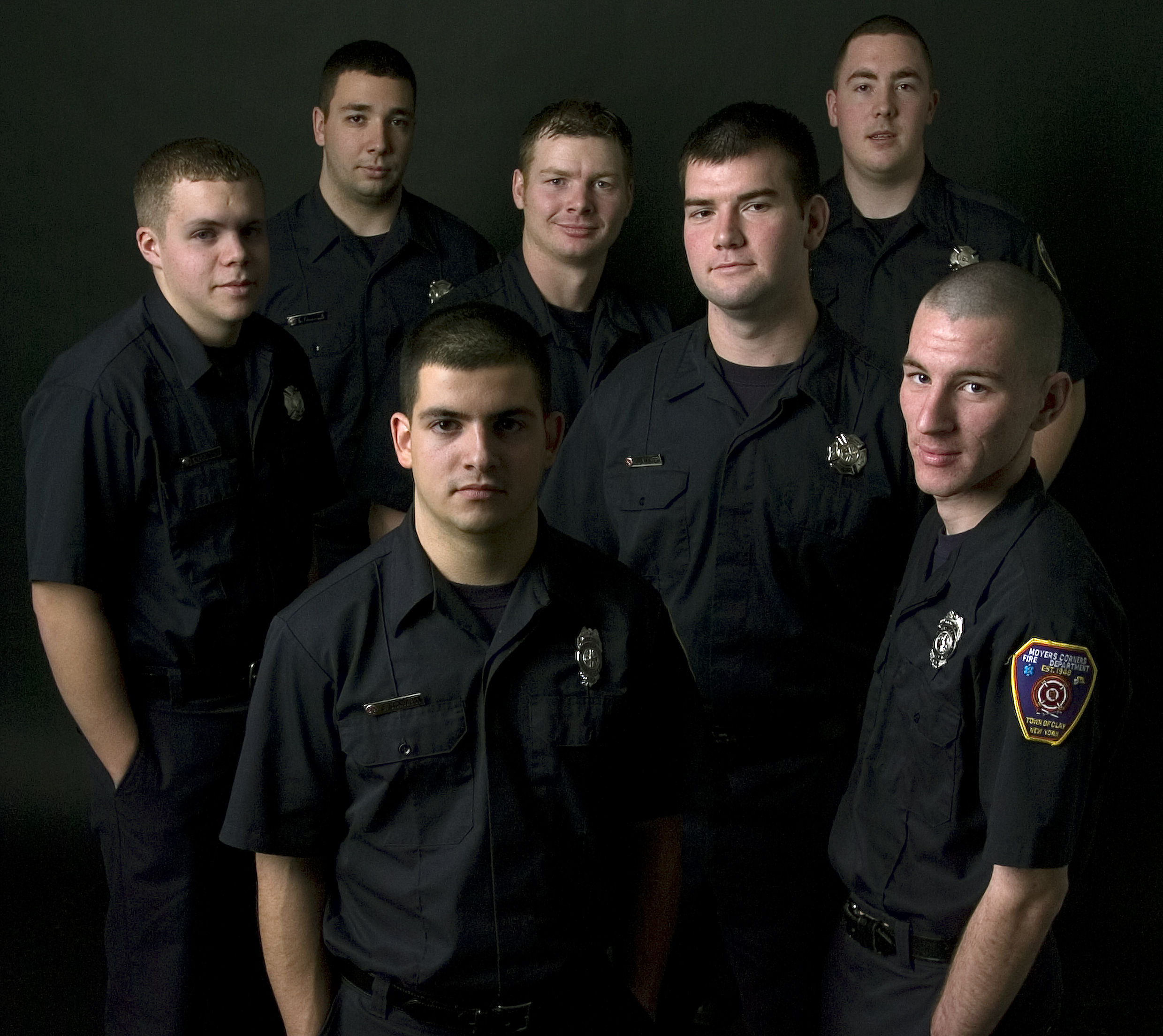 2005 Students
Matt Snyder, Bryan Rainville, Josh Manning, Brennan Daugherty, Adam Maier, Cody Thieme, Matt Buss
2004 Students
Josh Manning, Cody Thieme, Matt Snyder, Matt Buss
2003 Students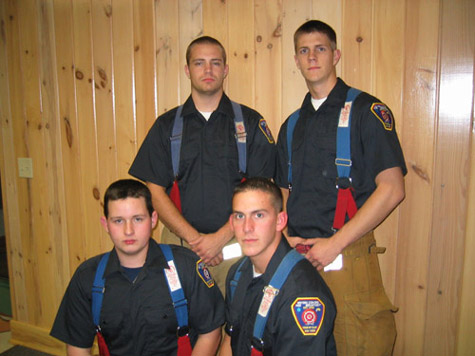 Front: Mike Onysko

Back: Matt Buss, Eric Smolinsky
2001 Students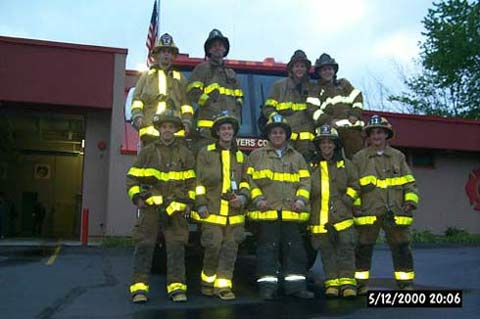 1998/1999 Students
Chad Barnes, Chris Lloyd
1997 Students
Greg Smith, Brian Grey